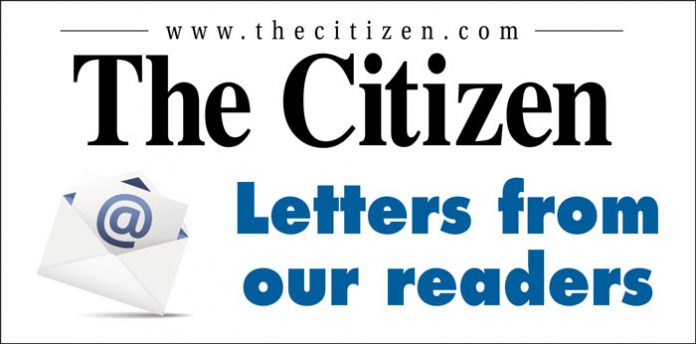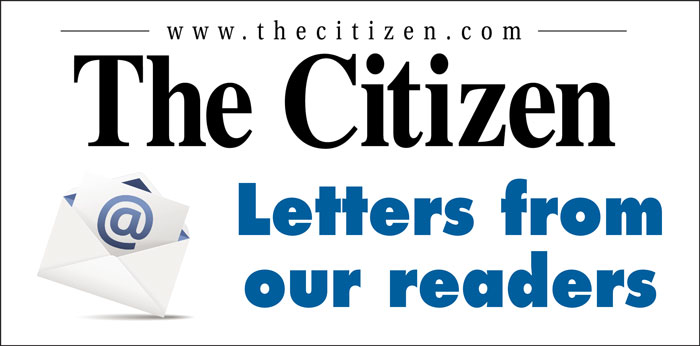 One of the most disheartening aspects of this election cycle is that in the midst of the healthiest economy ever, by some measures, and better-than-usual conditions in our country overall, the Democrats feel it necessary to constantly criticize and demean our country, its foundations, and its principles.
It's as if we live not in the greatest country ever founded by men, but in the worst. There's no appreciation for what we do have or what we have accomplished. Only frustration and anger for the many unfortunate failings of our society and system, with little awareness that all countries, in fact, have their problems.
And so their answer is for the government to take over more of the economy: healthcare, education, energy, finance, etc. It's not a little ironic that the party which has encouraged more and more state control of the economy, and found it wanting, advocates even greater control. Typical of leftist delusions about reality.
But what they never talk about are some of the root causes of issues like chronic underemployment, crime, education failures, healthcare failures, etc. I believe most of the serious problems of our society can be traced back to the decline of the family unit in our country.
Every serious sociological study shows that a child is most likely to be happy and achieve success in education and work when he/she is born in to and raised by a two-parent household. Conversely, most children living in poverty amid the various social pathologies of the poor are in single-parent homes, or in a broken family situation of some kind.
Even pointing out such obvious truths is now attacked as insensitive at best and cruel at worst, but that is part of the problem.
We have to face the fact that from the 1960s, when the sexual revolution began and the ideal of the stable family unit came under attack from radical feminists, leftists, and sexual libertines of all sorts, family stability in the U.S. began to crumble and so did significant segments of our society.
The most impacted group from the sexual revolution were the poor because they did not have the financial resources to deal with the fallout of its effects. And so this greater sexual "freedom" accelerated certain destructive social trends, whether it be poor education results, greater crime, greater disease, or general misery.
The answer to these woes from Democrats has generally been to spend more money. President Johnson even had the "War on Poverty," and yet we still have the poor among us, and they are arguably worse off then ever.
Many of the programs designed to help the poor have actually perpetuated and worsened the problems by ignoring morality and fostering dependence. These efforts exacerbated the problems in our society engendered by decades of racial discrimination.
But, the fact is that no amount of government spending can really undo the effects of irresponsible sexual behavior, of having children outside of wedlock or abandoning one's family in pursuit of greater "happiness" elsewhere.
And no amount of "sex education" can really cause children and young adults, whose physiology and culture combine to encourage risky behavior, to have "safe sex" and avoid the kind of problems that result from it: STDs, unwanted pregnancies, rape, abuse, poverty, lack of education, etc.
Solving those problems is more of a moral and spiritual endeavor and is best left in the hands of parents, family, and community, not Planned Parenthood or the Democratic Party. Government programs can help, but they can never really address the existential angst that drives self-destructive behavior.
Instead, we need to actually reach out to our fellow citizens in the spirit of solidarity to help them and care for them, and encourage them to live better lives for themselves and their children. Doing so does indeed involve claiming a moral standard and calling people to abide by it, something the Left and we in general are loath to do.
But do it we must, or the declines in mental health, educational achievement, physical health, and general well-being will continue, especially among the poor but in general throughout our increasingly depressed and despondent populace.
However, re-affirming the goodness of the family and responsible behavior is anathema to the Left, who would rather whistle past the graveyard and — with terrible irony — continue to criticize such efforts as somehow being the cause of the problem.
Rome fell not due to attacks from outside forces, but because its own populace lost the thread and destroyed itself through general moral decline (abortion, adultery, laziness were rife in late Roman society). It decayed from the inside out, and that is exactly what we're looking at if we don't start talking about the real causes of our problems, and real solutions.
Government, in my view, should indeed pass laws and regulations that help to promote and support the family, but government should not be thought of as the main or primary agent for solving these problems.
Instead, we must look in the mirror and ask ourselves if our behaviors are helping or hurting society, if we are helping our fellow man and woman when we can, and are encouraging policies and behaviors that protect children and encourage responsibility.
The onus is on us, not on some Washington politician. Anyone saying different just wants to pander to you to get your vote for their own benefit.
Trey Hoffman
Peachtree City, Ga.