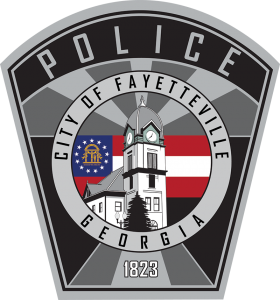 A crime suppression operation by the Fayetteville Police Department in the city's shopping districts during the Christmas shopping season resulted in 72 arrests, with 58 of those arrests for shoplifting at the Walmart at the Fayette Pavilion.
Department spokesperson Ann Marie Burdett said that during the operation reporting period, which included Nov. 29 and 30 and the month of December, there were 62 shoplifting arrests, 58 of which took place at the Fayette Pavilion Walmart. There were 10 other shopping district arrests during this time period, including four traffic-related arrests, three drug-related arrests, five criminal trespass arrests, two theft of mislaid property arrests, two arrests of wanted persons located and four arrests for obstruction/interference with police.
Burdett noted that there were no reports of shopping district violent crimes against the public during the reporting period, nor were there any reports of entering auto in these areas. There were three cases of broken vehicle windows.
It is noteworthy that also in Peachtree City, and based on reviews of crime reports by The Citizen, the Walmart on Ga. Highway 54 West is the site of significant numbers of shoplifting incidents.
Pertaining to Fayetteville's efforts, above normal police patrols as part of the December crime suppression operation took place daily from 11 a.m. to 11 p.m. The Fayetteville Police Department Patrol Division was assisted by the Criminal Investigation Division to make the operation successful, Burdett said.
"Fayetteville City Council members expressed to me that they were concerned about public perception that Fayette Pavilion was becoming less safe as a shopping destination," said Police Chief Scott Gray. "They asked me to look into that, so we stepped up patrols during the 2019 Christmas shopping season. We want people to feel safe in our community, whether they live here, work here, shop here, or are just passing through.
Gray said law enforcement agencies across the country deal with increases in crime during the Christmas shopping season, and he said Fayetteville is no different in that regard. However, he also said Fayetteville's numbers only reflect increases in non-violent crimes, and by far the most arrests are due to retail store thefts.
"It is interesting to note that, despite that public perception, these December crime stats indicate Fayette Pavilion is actually a pretty safe place to shop," Chief Gray said.
Other reports during the operation period included 156 citations, 96 warnings, 87 incident reports and 11 miscellaneous reports.
"I appreciate the hard work and extra effort my officers put into this crime suppression operation," Chief Gray continued. "We as a police department are expected to do everything we can to keep our residents safe year-round, and I give my officers credit for making that happen."