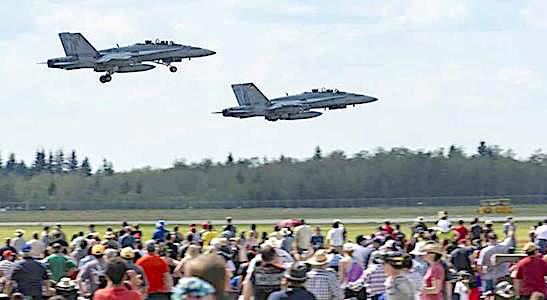 Atlanta Air Show moves to Atlanta Regional Airport – Falcon Field in Peachtree City; no connection to the 2015 debacle — 
When the Atlanta Air Show returns next year it will be at a new time and new place.
The dates will shift to the spring, May 16-17, 2020, and the show will move to a new home, Atlanta Regional Airport – Falcon Field in Peachtree City.
After three years at Atlanta Motor Speedway, the move to Falcon Field will allow for a more traditional event site with static aircraft on display and spectators will be able to view all the flight activities such as takeoffs and landings.
"We're really excited about the move to Falcon Field in Peachtree City," said Bryan Lilley, chairman of the Atlanta Air Show. "It is a fantastic venue that will be very spectator friendly and allow us to have as many cool aircraft on display on the ground as we do flying in the air."
The headline act for the 2020 Atlanta Air Show will be announced on December 10 at 1 p.m. when tickets go on sale. During this special announcement sale, spectators can save 40 percent off the event day price.
The city's last air show was in 2015, a weather-shortened event that left a lot of people unhappy with air show management.
After that disappointing showing, no more air shows were attempted at Falcon Field — until now. The new event has no connection with the previous events at Falcon Field.
For more info or to register to be notified when tickets are on sale, visit https://airshowatlanta.com. Sponsorships and corporate chalets are available and the event is seeking volunteers to be part of the production team. Additional info is available by visiting the website.