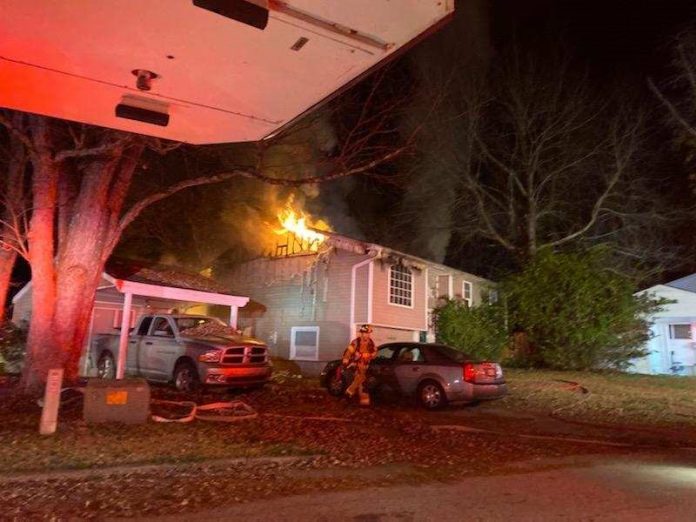 A Nov. 29 fire house in Peachtree City resulted in the home likely being a total loss. The occupants were unharmed. A GoFundMe account has been set up for the family.
Peachtree City Fire Department Assistant Fire Marshal Jeff Felmet said fire crews on Nov. 29 were dispatched at 8:05 p.m. to 131 Grenoble Road off Stevens Entry.
Felmet said firefighters arrived to find the fire in the attic and through the roof in the rear of the house, adding that the house is likely a total loss.
Family members at home evacuated the residence and were unharmed, telling firefighters they first heard a crackling noise at the rear of the house.
Firefighters checking the house found the family's cat hiding in a closet, Felmet added.
The cat, Tilly, did not survive despite being rescued, according to friends of the family.
Felmet said the cause of the fire is undetermined.
A GoFundMe account has been established for the family. According to friends of the family, nothing in the house was salvageable and the family did not have renter's insurance at this time. They lost all clothes, furniture, bedding, children's toys, appliances and Christmas presents purchased the week before for their four children.
To donate visit https://www.gofundme.com/f/family-loses-everything-before-christmas