Sponsored Feature
Stop Missing the Best Part of Your Life

Many of us find ourselves in a place where the pain in our hips, knees, ankles or other joints prevents us from living life to the fullest. As we get older, our body's regenerative capabilities can wane, leaving us prone to a range of painful degenerative conditions.
When even walking or lifting without pain is no longer possible, things like cycling, gardening, golfing, exercising, or jaunting through the airport are out of reach. It's frustrating to have painful joints sideline us from the life we've worked so hard for.
Are you ready to enjoy life? Do you want to be able to enjoy playing with your kids or grandkids or vacationing with family or friends? Call today for a consultation – 678-519-1575.
The traditional approach to addressing these complaints is to recommend weight loss, strength training, and prescription anti-inflammatories or pain medications. Often times, these methods do very little to alleviate the condition or prevent it from worsening. Many medications can be addictive or have side effects with long term use. Corticosteroid injections are often administered as an alternative, but studies have shown that steroid injections can lead to further joint degeneration over time.
Ultimately, for many of us with arthritis pain, joint replacement surgery is recommended. But what if you are not a candidate for surgery or the idea of undergoing general anesthesia and hospitalization for surgery, then weeks to months of downtime for recovery is overwhelming?
What if there were an option that involved no surgery, has little to no downtime, and might even help you stop taking pain medication? What if a simple injection could help your body repair the damaged cells that are causing your pain?
With just such an option, Renew Stem Cell Clinic in Fayetteville reveals the powerful potential of regenerative medicine to people who experience joint pain. Using stem cells derived from donated, healthy, full-term birth umbilical cord blood, a single treatment has the capability to renew the cells that are damaged and regenerate healthy cartilage to replace what has deteriorated over time.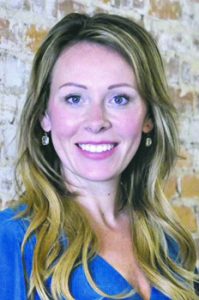 While you maintain your normal lifestyle, the stem cells are actively working on rebuilding soft tissue. A light physical therapy program is typically recommended during the first 6 weeks to ensure optimal function of the muscles surrounding the affected joint. Many patients begin feeling relief from pain and improvement in function within days, but you can expect maximal results in 10-12 weeks.
Dr. Lori Lynch received her Bachelor of Sciences degree in Biology with a minor in Chemistry from Georgia State University, where she graduated with honors. She attended Ross University School of Medicine to obtain her Medical Doctorate, then went on to a residency program at Memorial Health University Medical Center in Savannah, Georgia. She has completed training at top institutions, such as the Institute for Functional Medicine and the American Academy of Anti-Aging Medicine, to further her knowledge and provide a more comprehensive approach to patient care. Dr. Lynch's main focus is on treating patients with regenerative medicine therapy that includes Umbilical cord stem cell therapy for orthopedic conditions like osteoarthritis, degenerative joint disease and other arthritic conditions.
Stem Cell therapy is showing great promise in helping with osteoarthritis and other joint conditions, the kinds that cause our functionality to decrease and prevent so many of us from living the quality of life that you were expecting to do as you advance in age. It is revolutionizing the treatment of chronic pain and inflammation in the knees, shoulders, elbows, hips, wrists and elsewhere.
However, there's a lot of confusion about how regenerative therapy works, where the stem cells come from and what form of regenerative therapy is most effective in renewing healthy tissues and cells. So, to help you answer these questions and more, Renew Stem Cell Clinics host VIP seminars at various times and locations around Fayette County.
Are you ready to enjoy a richer, more active life? You can find out more about stem cell therapy and if you are a candidate for this treatment by attending a VIP seminar or calling Renew Stem Cell Clinics for an evaluation.
No treatment or therapy can guarantee perfect results, but Renew Stem Cell provides an option that may bring you closer to the life you deserve.  Don't be sidelined by joint pain or arthritis. Find out how stem cell therapy can help you have more fun with the people you love.
VIP SEMINARS
Learn how stem cell therapy works and why plus get answers to your questions at a VIP seminar in Fayetteville or Peachtree City. Visit renewstemcellclinics/vip-seminar for upcoming dates and locations.

101 Yorktown Dr. Suite 209A, Fayetteville • 678-519-1575