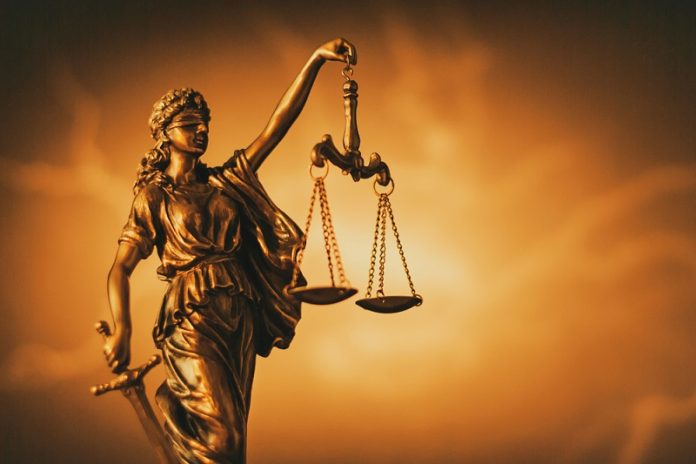 A Peachtree City man serving time for enticing a child and attempted kidnapping in 2002 was sentenced Sept. 23 to 50 years in Fayette County Superior Court following his assertion that he had been illegally detained.
District Attorney Ben Coker said Assistant District Attorney Dan Hiatt prepared to try the case of the State of Georgia vs. Andrew Magnuson this week in front of the Superior Court Judge Christopher Edwards.
"This morning, the defendant entered a guilty plea to two counts of enticing a child and one count of attempted kidnapping," said Coker. "The defendant, from Peachtree City, was sentenced to 50 years with the first 30 years to be served in prison followed by 20 years on probation. The case was back in court after the defendant was granted Habeas Corpus relief."
Coker said it was on October 29, 2000, that Magnuson approached an 8-year-old and a 9-year-old boy in Three Ponds Park in Peachtree City.
"He gave them a ride on his golf cart, discussed inappropriate sexual subjects, urged them to come over to his house, and exchanged information with one of the victim children," said Coker. "On October 30, 2000, now Assistant Chief Stanley Pye and other officers were performing surveillance in the vicinity of Oak Grove Elementary school when they encountered the defendant on his golf cart. The defendant had a knife, rope, and duct tape. He later admitted in an interview that he was planning to abduct a child forcibly if necessary. He also admitted to the incident the day before with the two boys."
Coker said in 2002, Magnuson entered a guilty plea and was sentenced to confinement. During the course of his prison sentence, the defendant applied for Habeas Corpus relief, meaning that he believed he was illegally detained. In 2015, a court granted his petition for Habeas Corpus, and the case was placed back on a trial calendar.
Coker said Hiatt diligently prepared this case for trial despite the difficulty in trying a 19-year-old case.
"[t]his sentence is another reflection of my office's commitment to the prosecution of those who prey upon children. Even in the face of adversity, my office, law enforcement, and the victims persevered, and justice prevailed in the courtroom today," Coker said.