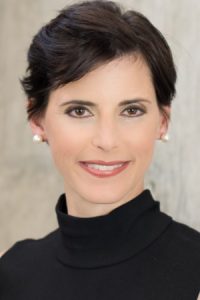 Sponsored Feature
You've probably heard of Pilates. Maybe you know it's exercise. But if you've never tried it, it might seem a little mysterious. When the kids go back to school, and life gets in a better routine, it's the perfect time to consider new exercise options.
According to Dr. Karyn Staples, PT, Ph.D., of ProHealth Physical Therapy and Pilates Studio in Peachtree City she's often asked 'What is Pilates versus yoga?' The movements and basic premise of Yoga have been around for thousands of years, she says, and Joseph Pilates was certainly influenced by yoga.
"But he was also influenced by Tai Chi and what we now call primal movement," she explains.
Joseph Pilates did something new and different. In a day-long before Nautilus equipment was invented, he utilized springs to invent equipment that would create resistance with the body. His first piece of equipment used a bed spring.
Pilates works the body's core area, from the shoulders to the hips, in 360-degree motion. The result exercises muscles you may not have known you even had, leaving you feeling lighter and taller, according to Staples.
"It really is getting the body to move well," Staples explains.
Pilates was developed in the mid-twentieth century by Joseph Pilates, an immigrant to the US from Germany. "He had this sense that movement should happen in a certain way, so he watched animals move and he had this thought of "How should people move?"
That led Pilates to establishing three guiding principles: breathing, whole body health and whole body commitment. He took people that weren't moving well and adapted some equipment to help them move better. He called this contrology, or the science of controlled movement, Staples says. It wasn't called Pilates until after Joseph Pilates died.
Staples was among the first to apply Pilates to physical therapy 15 years ago, and remains the only practice in South Metro Atlanta to do so. She's had clients as young as 5 and as old as 90. Patients often come in for physical therapy at ProHealth and when they "graduate" continue on with Pilates exercise.
Often, people start with Pilates. "Usually when people first come in, they're intrigued to try it out. They're generally a little nervous because they don't know what to expect," she says.
"When you move your body through space, there are so many elements that have to coordinate in order for you to propel yourself forward. You have to be very mindful and focused. This isn't an exercise activity that you can be thinking of your grocery list while you're doing it."
After doing Pilates for a while, people really start to understand their bodies, Staples says.
"They take in what they learned from each session, and they apply it to day to day life, and they're like 'Wow, I was able to go out and do a whole day's worth of yard work that last year would've set my back on fire'," Staples explains. "They're able to do their day-to-day better."
Some people mistakenly think Pilates is only something women do. The irony in that is that Joseph Pilates never really expected women to do his work in the first place, Staples says.
"He trained the police in Germany as well as in England. He was also a boxer and trained other boxers," she explains. "His New York studio was just down the street from Martha Graham's dance studio so a lot of the first women to come to come to him were dancers."
Pilates really was created for all, she says.
"He wanted everybody to move well. He wanted Pilates in the schools. He wanted it in the hospitals. But unfortunately, he wasn't able to see Pilates leave New York City before his death."
Like Joseph Pilates, Dr. Karyn Staples also wants to train the police. The ProHealth Hero Program is specifically designed for first responders, who get a 10 percent discount on all wellness services.
A variety of Pilates classes are offered, including Magic Pilates designed for kids ages 7-12 year olds; Momilates for women who are expecting or new mothers; Building Better Bone Health for individuals that may be at risk for bone density issues; and circuit classes that are designed for all ages starting at the age of 13.
ProHealth offers a New Client Starter Package that's a great introduction for anyone who's never done Pilates before or is new to the area. The $160 fee includes three private sessions and two group classes.
ProHealth Physical Therapy and Pilates Studio is located at 1777 Georgian Park in Peachtree City. To schedule an appointment with a physical therapist or a private Pilates instructor, call 770-487-1931. For information about any of the ProHealth programs and services, visit www.prohealthga.com.