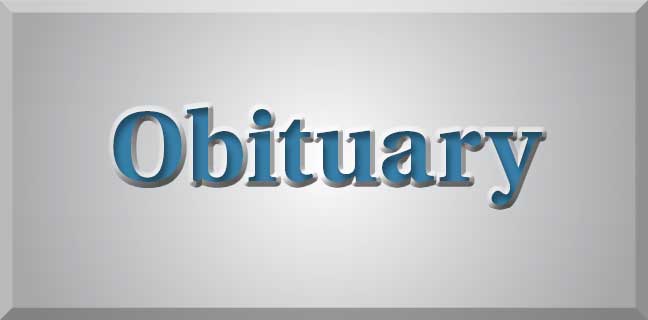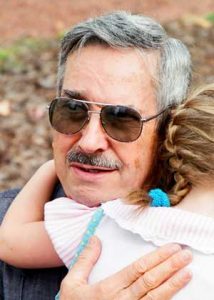 On January 24, 2018, Col. Stanley Powell Houghton, USAF, Retired, died at the age of 87 in Colorado Springs, Colo.  In keeping with his life of service, he donated his physical remains for medical research for the next year.  A memorial service with military honors was held at Pikes Peak National Cemetery, Colorado Springs, Colo., on July 12, 2019.
Stan was born February 9, 1930, in Tucson, Ariz. to the late Cavet and Martha (Barns) Houghton.  After high school in Miranda, Calif., he served in the U.S. Navy on Midway Island, graduated from the U.S. Naval Academy in 1954, and was commissioned in the U.S. Air Force.  He married Joan Carolyn Noble on June 19,1955, in Illinois; for 36 years they traveled three continents serving his tours of duty and raised four children.  He earned the Air Medal with two Oak Leaf Clusters, the Bronze Star Medal, and the Meritorious Service Medal before retiring to Peachtree City, Ga. in 1978.  He served the Synod of the South in Atlanta before his marriage to Shirley Eger Miller and then pursued his Alaska homesteading dream before settling on farm in Peyton, Colo.    
Known as outdoorsman, handyman, sportsman, scout leader, guitar player, marksman, communications officer, radio operator, flight instructor, air-sea rescue officer, pilot, master of business administration, distinguished graduate of Air Command and Staff College, comptroller, and commander of DECCO; those who called him "Father" will long remember him for teaching them to "hold your mouth right" to handle tricky repairs, the wisdom in eating liver and suspect vegetables "to grow hair on your chest," his ability to fix anything, his special smile, stories of Ebenezer Smudgepot, an uncomplaining spirit, his patience with pre-dawn piano practicing, impeccable manners, and extraordinary gentleness – particularly when painlessly extracting  splinters, baby teeth and fish hooks.
He is survived by his four children, Kenya (husband David Anders, children Rebekah, Lloyd, Luke, Rachel and Lincoln) of Peachtree City, Ga.; James (wife Jody, children Holly and Andrew) of Peachtree City, Ga.; John (wife Gena, children Grace, Olivia and William) of Canton, Ga.; and Jo (husband Bradley Reeves, children Bradley Jr. and Lindsey) of Atlanta, Ga.; mother of their children, Joan Noble Houghton of Peachtree City, Ga.; wife Shirley Houghton of Peyton, Colo. and four of her five children – Kelly (children Rachel and Caitlyn), Scott (children Aubrianna and Ethan), Kimberly (husband Robert Rash), and Christopher (daughter McClain) – and grandson Geoffrey; and Stan's sister Helen Beebe Elliott of Weott, Calif.  He has been preceded in death by siblings Barbara Jean Beebe Dickson and Brian Curtis Beebe and subsequently joined by his stepson Timothy.