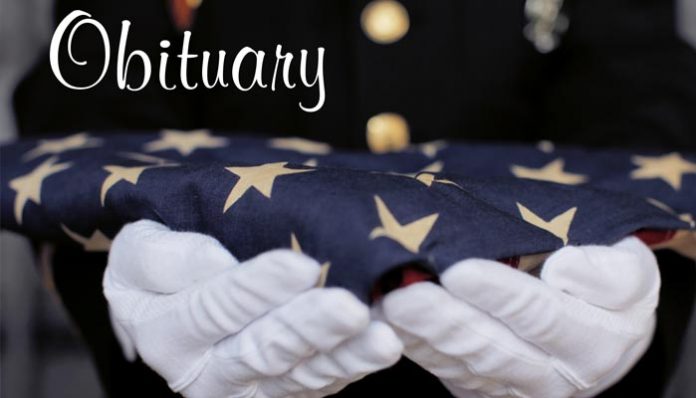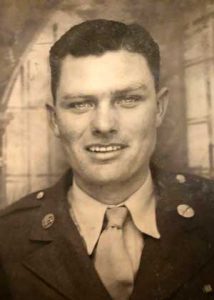 Joe Lynn Brown, 99, of Brooks, Ga., passed away June 13, 2019.
He is preceded in death by his loving wife of 68 years, Helen Cochran Brown, his daughter, Terri Brown Cohilas and his son-in-law, Jim Burchfield.
He is survived by son, Michael L. (and Phyllis) Brown, his daughter, Cheryl (Brown) Burchfield and son, Ted (and Penny) Brown, his grandchildren – Michael (and Katy) Brown, Kelly Jo (Brown) (and Bob) Anderson, Ryan (McCullough) (and Jake) Kunz, Joshua (and Jennifer) McCullough, Elizabeth (Burchfield) (and Ed) Chao, Tyler (and Stephanie) Brown and Trent Brown and also by his 15 great-grandchildren – Colby, Alex, Reed, Helen, Carly, Grace, Samuel, Parker, Brooklyn, Silas, Luke, Joe, Sara, Thompson and Edison. He is also survived by his close friend of many years, Guy Harris and his loving caretaker and friend, Cheryl Frederick.
A devoted husband and father, Joe was born May 9, 1920, to Dannie and Virgil Brown of Fayetteville, Ga. He served as a Tech Sergeant in the U.S. Army during World War II in the 79th Infantry Division. He fought in 9 major battles and is a recipient of the Bronze Star for bravery, heroism and meritorious service. When Joe returned home from his tour of duty, he and Helen married on December 16, 1945 and started their family.
After years of working and saving, Joe and his brother Errol bought into a business in Atlanta – Johnson & Brown Machine Works. They eventually owned the business, which specialized in industrial machinery repair, welding and custom metal works. Joe, although not enrolled as a student, attended classes at Georgia Tech to enhance his business knowledge. In 1972, they sold the business to two key employees and it is still in business in Atlanta.
While running the business, the brothers simultaneously farmed cattle on hundreds of acres of land in Fayette County. In 1966, Joe and Errol were each named Man of the Year in Soil Conservation by the Towaliga Soil and Water Conservation District.
Joe and Helen were both active members in their church. They taught Sunday school at Second Baptist Church in College Park, where they were members for many years until they moved from College Park to Brooks in 1974. After moving to Brooks they found a new church home at Lisbon Baptist in Fayetteville.
Joe was an avid Braves fan. He and Helen enjoyed traveling the world with many of their church friends and neighbors.
A funeral service will be held at 10 a.m. Tuesday, June 18, 2019 at Lisbon Baptist Church, 1662 Georgia Highway 85 South, Fayetteville, Ga. 30215. The body will lie in state beginning at 9 a.m. The family will receive friends from 4 – 7 p.m. on Monday, June 17, 2019 at the Chapel of Mowell Funeral Home, Fayetteville.
In lieu of flowers, a donation may be made to Lisbon Baptist Church, 1662 Hwy 85 South Fayetteville, Ga. 30215.
Carl J. Mowell & Son Funeral Home, Fayetteville – www.mowells.com.