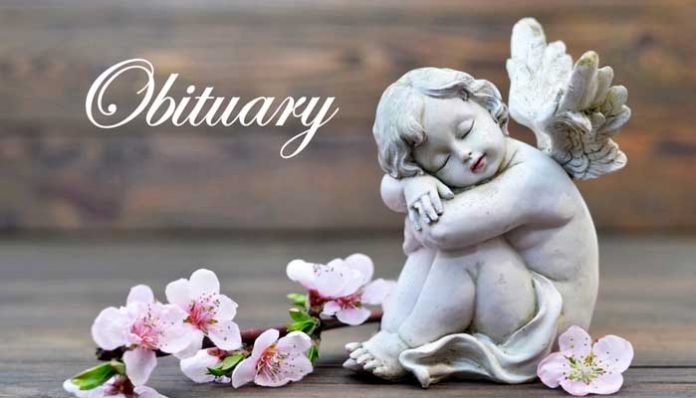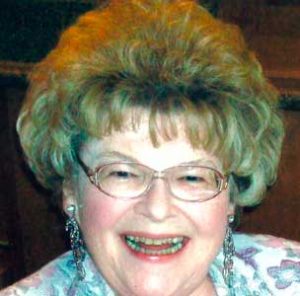 Peggy Perrault, age 81, of Newnan, passed away on Sunday, June 9, 2019 to be with her Lord and Savior Jesus Christ.
Peggy was born March 28, 1938 in Portland, Maine to the late Coleman John Green and Sara Ann Malloy. Peggy was well traveled and moved 22 times in 33 years. She lived in 11 states, two years in Sao Palo, Brazil, and finally in 1997 Peggy and her husband, Bob, settled in Newnan with the idea that this was going to be their last move.
After graduating from Deering High School in Portland, Peggy was off to Gorham State Teacher's College. During her junior year, she transferred to the University of Maine, where she graduated with a bachelor's degree in teaching in 1960. Here, she met her future husband Bob Perrault. They were married in August of 1960.
Peggy was always very active in many church and community organizations including, Cub and Girl Scouting. Her first job out of college was district director of Girl Scouts of America in Green County, of Beloit, Wisconsin.
She started her teaching career in Broadmoor, Colorado at a Catholic School while her husband served at Fort Carson in Colorado as a Lieutenant in the US Army. When Peggy was teaching for those many years, she has touched the hearts of many children, some of whom still remember her to this day. Peggy was a strong advocate for all her students throughout her career, and would always lend a kind ear, gentle advice, or sometimes just a big hug. Peggy retired after 25 years of teaching when they moved to Brazil.
She is survived by her loving and caring husband Bob Perrault; son, David Perrault and his wife, Sarah Scarborough of Columbia, South Carolina; daughter, Mitzi Flagg of Newnan; grandchildren whom she has helped care for as a terrific grandmother since the day they were born, Jordan, a sophomore at Georgia Tech and Sharla, a rising freshman at Kennesaw State; grandson, Taylor Perrault, a history teacher of Athens, Georgia, and his wife, Page Hall, who is a photographer; brothers, Joe Green and his wife Marie Moody, of Boston Massachusetts and their sons, T.J. Green and Coleman Green and his wife Paulette Anderson of Portland Main. Coleman and Paulette have five beautiful children, Coleman Green, Mathew Green, Sherry Ann Green, Lee Ann Green, and Hope Ann Green. Peggy is preceded in death by her son, Michael Perrault of Middletown, Ohio.
Peggy will long be remembered for her kindness to everyone. She was very sensitive to the needs of others. She had the ability to sense and see what others really needed and tried to help them every way possible. Every month she had a group gathering for many of her friends to keep them all connected. From Red Hatters Club, Over 50 Club, to helping with numerous birthdays and church events, Peggy could be counted on to make sure everything was beautiful and on schedule.
A memorial mass was held at St. George Catholic Church, 771 Roscoe Rd., Newnan, Ga. on Monday, June 17, 2019 at 11 a.m. with Father Henry Atem officiating. Interment was held at Forest Lawn Memorial Park, 656 Roscoe Rd., Newnan, Ga. immediately following the memorial mass.
In memory of Peggy, donations may be made to the Saint Vincent de Paul at Saint George Catholic Church. Online condolences may be sent through our website, www.HigginsFuneralHomes.com. Higgins Hillcrest Chapel, 770-253-4723.