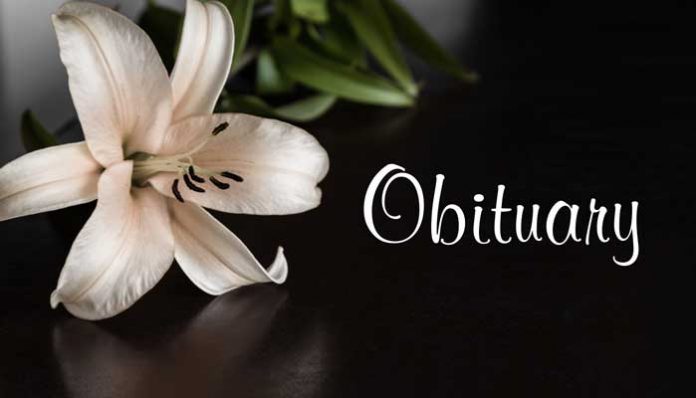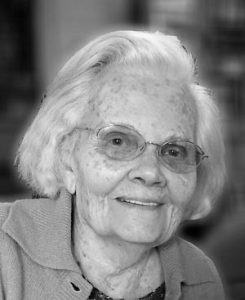 Lavinia "Jeanne" Brewer, age 91, finally had her nightly prayer – to be reunited with her recently deceased husband of 67 years, Captain Glenn M. Brewer, USN (Retired), and her only son, James M. Brewer (who died in 2016) – answered on New Years Eve December 31, 2018, when she received her summons to join them in Heaven. Jeanne passed peacefully in her bed at home in Fayetteville, Ga.
Jeanne was born December 13, 1927 in Jacksonville, Fla. to the late Dr. Frank Leslie and Bennett (Stewart) Fort. During her senior year in high school, Jeanne met Glenn when her father invited a "lonely" sailor boy, attending Riverside Baptist Church, home for Sunday dinner. Jeanne attended Wesleyan College and Goucher College (from which she graduated in 1950) while Glenn attended the US Naval Academy. They were married on August 2, 1950 at Christ Church on St. Simons Island, Ga. Jeanne spent the next 25years packing and unpacking her growing family as they moved every two years to wherever the Navy sent them. She became an expert at making any new location "HOME" for her 4 children and any pets that survived the cross-country road trips.
In 1985, after Glenn retired from the Navy, they bought the pre-civil war house that Jeanne's grandmother (Lavinia Jane Bennett – for whom she was named) grew up in, and spent the next 15 years restoring it. Jeanne was one of the original volunteers at the Joseph Sam's School, for which she received the United Way's Volunteer of the Year award in 1999. Jeanne also was a volunteer docent at the Holiday-Dorsey-Fife House museum and a lifelong member of the Fayette County Historical Society.
Jeanne was predeceased by her siblings, Martha Fort and Frank Leslie Fort, Jr. Surviving her are half-sisters, Mildred Leslie Fort of Mesa, Ariz. and Phyllis Lee Fort of Tigard, Ore., plus her three daughters and their husbands; Kathaleen Brewer Johnston (Richard), Barbara Brewer Cooper (Paul), and Cecilia Bennett Englehart (Jim); and nine grandchildren; five great-grandchildren; and one great-great-granddaughter.
A private family gathering will inter Jeanne and Glenn's ashes in the Stewart Family plot in the Jonesboro City Cemetery. Expressions of sympathy may be made in the form of donations to Southwestern Christian Care, who provided wonderful in-home hospice care for Jeanne.
"Naked I came from my mother's womb, and naked I
will leave this life. The LORD gives, and the LORD takes away. Blessed be the name of the LORD."  Job 1:21