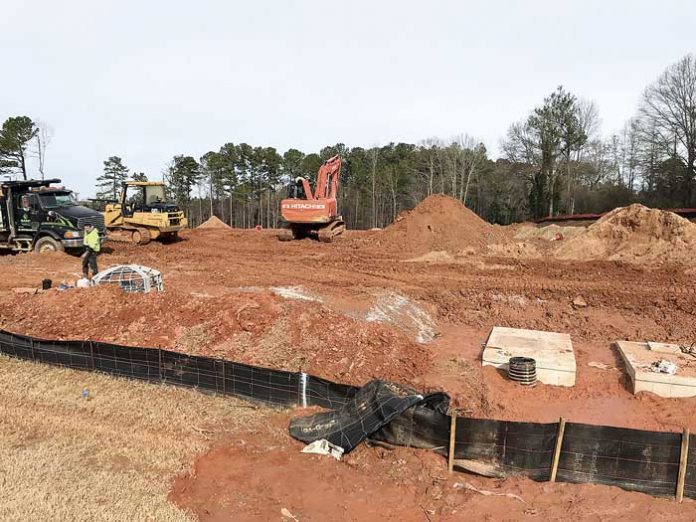 There is a new hotel going up in Fayetteville. Previously approved with grading now underway, the site just east of Piedmont Fayette Hospital on Ga. Highway 54 West will be the site of a 4-story Holiday Inn Express.
The hotel site is situated on 4 acres between the hospital and South Sandy Creek Road.
Approved at four stories, the hotel will include 83 guest rooms.
The development proposal received approval in April 2016.
Approved plans for the hotel called for a 4-story building with a slanted canopy over the front entrance and featuring wood grain and stone accents. The center of the building will feature a bold-colored exterior insulation and finish system (EIFS) on all four sides that complements the architectural features of Piedmont Fayette, the building of architectural influence.
The remainder of the building is a mixture of brick, EIFS, wood grain and stone cladding accents with scouring on all four sides of the building.
The landscape plan includes a variety of trees and shrubs along the Hwy. 54 corridor and the perimeter of the building and property, as well as the detention pond.