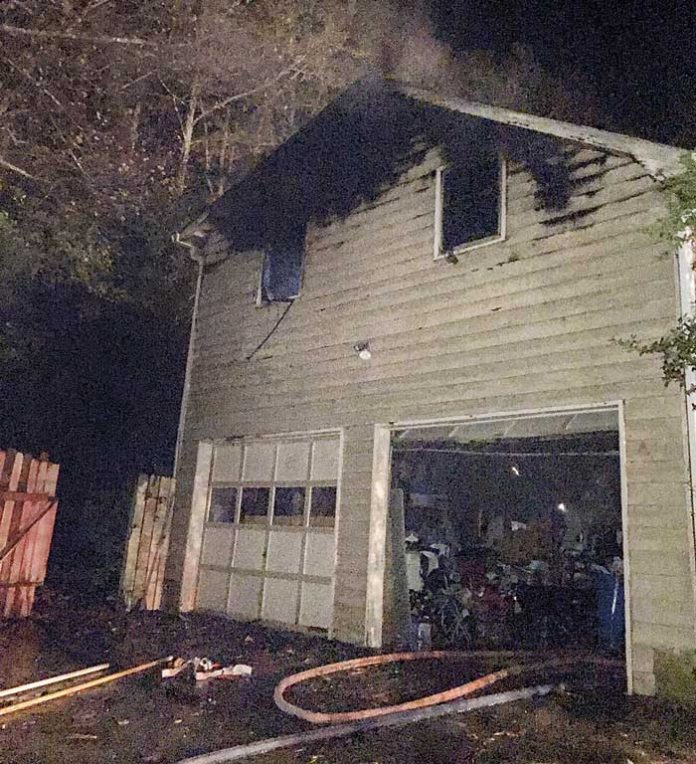 No injuries as woman rescued from blaze — 
A Nov. 10 house fire off Ga. Highway 314 resulted in no injures, though the home suffered significant damage.
Fayette County Deputy Fire Chief Tom Bartlett said dispatchers received a call about the fire at 2:18 a.m., with multiple units from around the county, along with an automatic aid assist from Clayton County, responding to 310 Carriage Lane in unincorporated Fayette County.
"On arrival, units reported a working fire from a bedroom with extension to other parts of the house," Bartlett said.
Bartlett said a sheriff's deputy was the first to arrive and was assisting a female from the house. The occupant was not injured, Bartlett added.
"The fire was brought under control in less than an hour," said Bartlett. "The house suffered significant damage."
Bartlett said the cause of the fire is under investigation by the Fayette County Fire Marshal.
"As the weather begins to change Fire Chief David Scarbrough urges everyone to recheck smoke detectors, have chimney flues checked and have a home escape plan," said Bartlett.