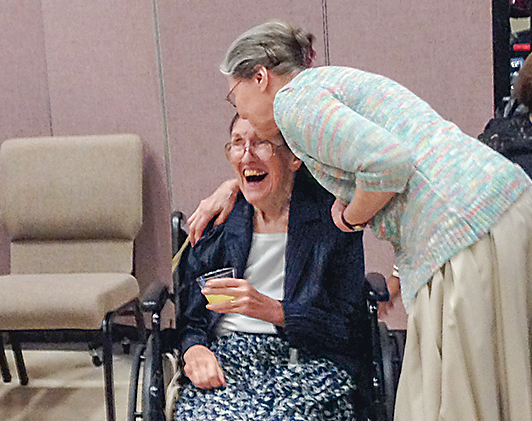 Sallie D. Satterthwaite, 81, formerly of Peachtree City, died Oct. 28, 2018, in northern Virginia after a brief illness, according to her daughter, Jean S. Withnell.
She was a longtime newspaper writer, most recently for The Citizen newspaper, for which she wrote a column in its first issue in February 1993. She wrote many news stories for the paper and feature stories for Fayette Woman Magazine.
Sallie, as she was known to thousands, was a founding member of the all-volunteer fire department in Peachtree City, and later was a volunteer paramedic. A city fire station is named for her.
She was elected to the City Council in the 1970s, resigning to care for her daughter, Alice, who later died.
Sallie was a member of appointed commissions in Fayette County and Peachtree City. A community advocate, she helped organize the first July 4 parade and fireworks in Peachtree City, circa 1972.
She married David B. Satterthwaite in 1956 and was widowed in April 2017, after which she moved to Virginia to live near her daughter, Jean.
Sallie was preceded in death by her husband David B. Satterthwaite, parents Helen and William Dimmick, brother Fredrick Dimmick, and daughter Alice Satterthwaite.
She is survived by daughters Mary Satterthwaite of Dusseldorf, Germany, and Jean S. Withnell of Leesburg, Va., grandchildren Abigail W. Davis, Esther W. Frankenfield, Isaac C. Withnell, Samuel O. Withnell, and Uriah J. Withnell, and two great grandchildren, all of northern Virginia.
A memorial service will be held for Sallie D. Satterthwaite at 2:30 p.m., Sunday,  Nov. 11, at Christ our Shepherd Lutheran Church in Peachtree City.