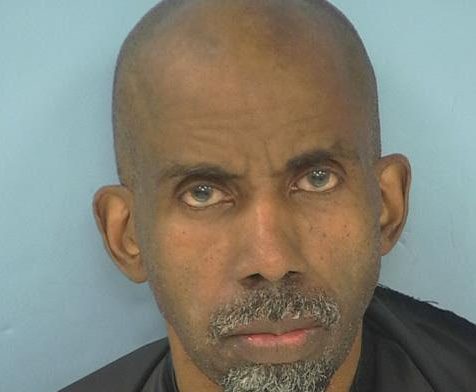 George B. Timmons. Photo/Fayette County Jail.
A Fayette County man was arrested Oct. 4 for shooting his former wife in the arm after she and family members arrived at the home to change the locks following the couple's divorce.
George Bernard Timmons, 58, was charged with aggravated assault, according to Sheriff Barry Babb.
Babb said Timmons on Oct. 3, and subsequent to a divorce decree, had been served with eviction papers at the residence in the 800 block of Covered Bridge Way.
Later on Oct. 3, Timmons' former spouse and other family members arrived at the home to change the locks, Babb said.
Babb said Timmons was either in or around the house when the vehicle arrived, emerged from the side of the house and walked up to the car. Timmons fired multiple shots into the car, striking his former spouse in the arm. The wound was non-life-threatening, Babb said, adding that no one else in the vehicle was hit by the gunfire.
Babb said the vehicle pulled out of the driveway and 911 was called. It was during that time that Timmons apparently got on a bicycle and left the immediate area.
Deputies arrived and set up a search area, notified the homeowners' association and sent out an email blast, said Babb. K-9 units were also deployed in the area, Babb added. Search units remained in the area all night.
E-911 dispatchers received a call at 7:20 a.m. on Oct. 4 about a man dressed in black riding a bicycle on Kite Lake Way and riding toward Kite Lake Road. Babb said deputies in the area responded and converged on Timmons within 2-3 minutes.
Babb said Timmons was taken into custody and transported to the Fayette County Jail.