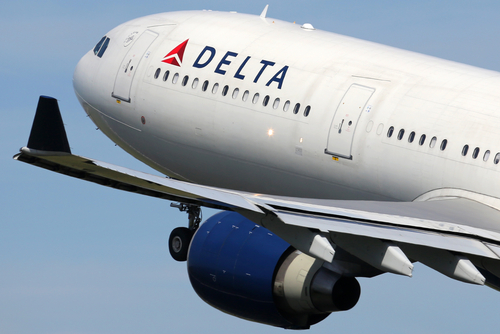 A Peachtree City pilot has been grounded after being indicted in federal court for making false statements to the Federal Aviation Administration (FAA) where he denied a "major depressive disorder" for which he was receiving disability benefits through the U.S. Department of Veterans Affairs (VA).
Adam Asleson, 39, who flew for Delta Airlines, has been charged with making false statements in violation of federal regulations, according to an Aug. 28 release by the U.S Attorney's Office for the Northern District of California.
"Delta pilots are held to the highest standards of professionalism, honesty and integrity. Once made aware of the situation, we opened an internal investigation and are working cooperatively with the authorities. The pilot in question is no longer actively flying," a Delta spokesperson said.
Allegations from the U.S. Attorney noted that Asleson indicated "…that he did not suffer from any mental disorders including depression or anxiety despite having represented to the VA that he suffered from major depressive disorder."
The U.S. Attorney further alleges "…that he received medical disability benefits for knee strain and tinnitus despite having received service-related medical disability benefits from the VA for a major depressive disorder, and not for the conditions indicated."
Asleson was released on a $10,000 bond. He will make his next appearance in federal court on Oct. 3.
If convicted, he could face a maximum sentence of five years imprisonment and a fine of $250,000.