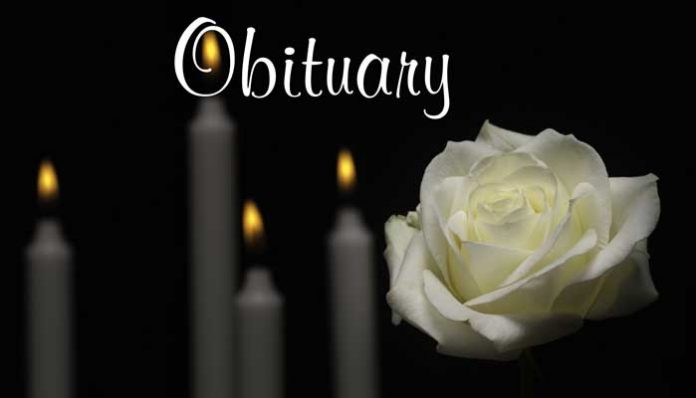 Juanita Walden Reagan, longtime resident of Fayette County, passed away peacefully September 10, 2018. Juanita was 88 years old and born in Berlin, Ga. She was married to Charlie Reagan of Newnan, Ga. for 51 years who preceded her in death. Her parents were Thomas Roy (TR) Walden and Addie Walden of Blackshear, Ga. who preceded her in death.
She is survived by her loving children, Theresa Reagan Bibee and her husband Bruce of Palmetto, William Brian Reagan and his wife Eve of Senoia; grandchildren, Diana Bibee Randall and her husband Brandon of Monrovia, Calif., Dallas Reagan of Peachtree City; great grandchild, Rhett Atlas Randall; niece, Marie Powell and her husband Brown of Roscoe; nephews, John Walton of Blue Ridge, Mike Walton and his wife Claudia of Vidalia, Ed Reagan of Franklin, George Emery Reagan and his wife Sheryl of Newnan.
The family also expresses a sincere thank you to the many supporting and loving care givers.
Juanita worked for Fireman's Fund Insurance Company, she was a hair stylist and dedicated homemaker. She will be remembered for her awesome sense of humor, independence, strong will, stubborn spirit, giving nature and deep family commitment.
The celebration of Juanita's life was Friday, September 14, 2018 at 11 a.m. in the chapel of McKoon Funeral Home, 38 Jackson Street, in Newnan with Pastor Shelby Barker officiating. Burial followed the service at the historic Oak Hill Cemetery. The family received friends Thursday, September 13 from 6 p.m. until 8 p.m. at McKoon Funeral Home.
Condolences may be expressed to the family online at www.mckoon.com. In lieu of flowers the family asks that memorial contributions be made in Juanita's name to CORRAL (Coweta Organization of Riding Rehabilitation and Learning), 52 Potts Road, Newnan, GA 30268.
McKoon Funeral Home & Crematory 770-253-4580