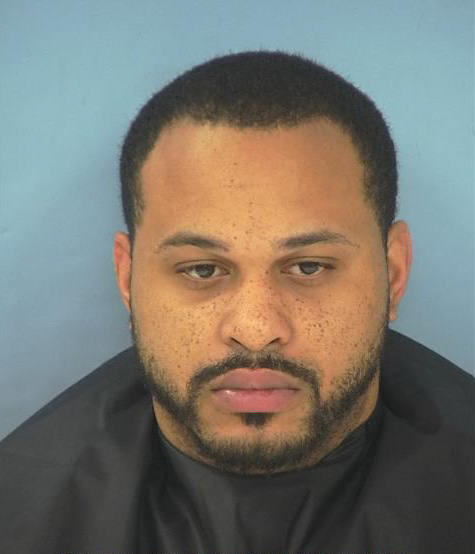 Kyle Robinson. Photo/Fayette County Jail.
An Atlanta man has been arrested on charges of robbery and aggravated assault in a July 18 incident at the Cricket Wireless store at Banks Crossing on Ga. Highway 85 North in Fayetteville.
Kyle Robinson, 26, was charged with robbery, aggravated assault and theft by taking, according to Fayetteville Police Department spokesman Jeff Harris.
Harris said Robinson entered the store after 4 p.m. on July 18 and subsequently sprayed an employee with pepper spray, then took an unknown number of phones. Robinson fled the store and left the area in a silver 4-door passenger vehicle.
Harris said the charge of armed robbery came with Robinson's use of the pepper spray as a weapon.
Robinson had been arrested on other charges in Fulton County and was picked up by Fayetteville officers on Aug. 21 and transported to the Fayette County Jail.