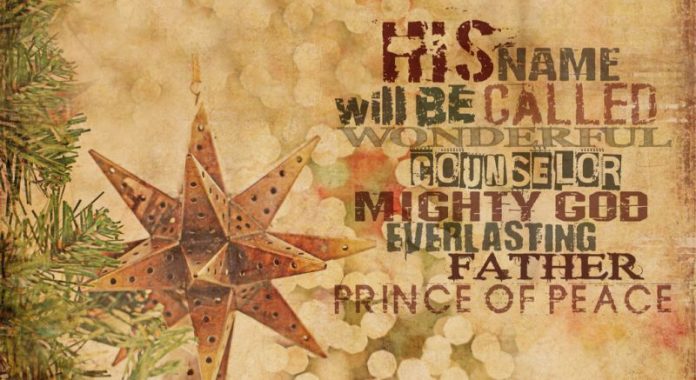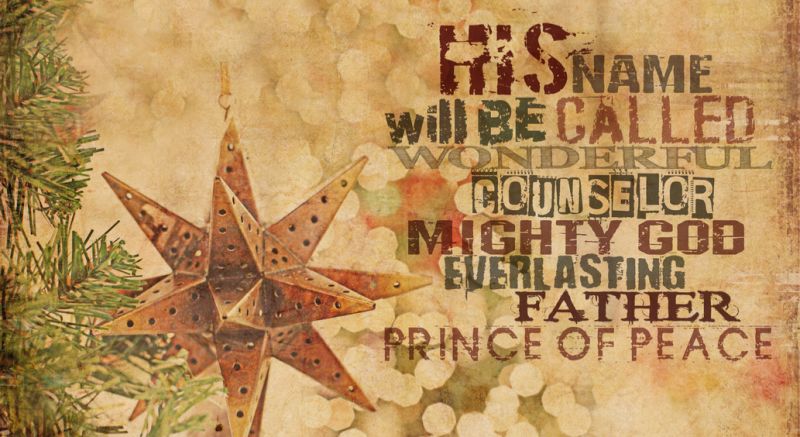 From outdoor community celebrations to quiet, indoor Holy Communion services, churches on the south side of Atlanta are ready for Christmas. One of the holiest events on the Christian calendar will be celebrated at many churches both on the eve and on the day of the birth of Christ.
The following churches have announced their Christmas events:
• All Saints Anglican Church, 149 Ebenezer Road in Fayetteville, will host three services Christmas Eve: a 5 p.m. family service (nursery provided); Christmas carols and stories at 10:30 p.m.; and a "midnight" candlelight mass at 11 p.m. There is a 10:30 a.m. holy communion scheduled for Christmas Day. Phone 770-486-5374 or visit www.ptcanglican.org.
• Merrill Chapel United Methodist Church, 430 South Jeff Davis Drive in Fayetteville, will host its annual Christmas Eve candlelight service at 6 p.m. The story of Christ birth features music performed by members from area local churches (i.e. New Hope, Hartford, Flat Rock, Merrill Chapel, Bethlehem, etc.). The public is invited. Phone 770-461-2594 or visit the church's Facebook page.
• Word of God Lutheran Church, 303 Kelly Drive (Suite 10) in Peachtree City, will hold its regular Sunday worship service Dec. 24 at 10:15 a.m. with holy communion. Nursery provided. Christmas Eve candlelight services at Word of God are at 4 and 7 p.m. Services include holy communion. A Celebration of Christmas Day, an informal gathering in the sanctuary, will be Dec. 25 at 10:15 a.m. Phone 770-897-4508 or visit www.woglutheran.org.
• The New Family Of Christ Ministries, 1040 Hwy. 54 in Fayetteville, will be giving out Christmas food baskets Saturday, Dec. 23, at 9 a.m. Food will be given on first-come basis. Phone 770-716-6342 or visit thenewfamilyofchrist.org.
• St. Christopher Hellenic Orthodox Church, 313 Dividend Drive (Suite 210) in Peachtree City, offers Orthros 7:45-9 a.m. on Christmas Eve, followed by Divine Liturgy of St. John Chrysostom 9-10:15 a.m. and a community Christmas luncheon at 11 a.m. The schedule on Christmas Day includes Orthros of the Nativity at 7:45 a.m., Divine Liturgy of St. Basil for the Nativity of our Lord at 9 a.m. and Feed the Homeless at St. John the Wonderworker Church in Atlanta 11:30 a.m.-1:30 p.m. Phone 770-347-PRAY (7729) or visit saintchristopherhoc.org.
• Hopewell United Methodist Church, 351 Jenkins Road in Tyrone (directly across from Sandy Creek High School), will kick off Christmas Eve activities with a 9:30 a.m. breakfast in lieu of Sunday school with the choir to present its annual Christmas cantata at 10:30. Phone 770-306-7537 or visit hopewell-umc.org.
• Brooks Christian Church, 969 Hwy. 85 Connector (four miles south of Starr's Mill), invites the community to celebrate the birth of Christ on Christmas Eve at 6 p.m. with a candlelight communion service. Scripture and Christmas carols will highlight the event.  Phone 770-719-8008 or visit www.brookschristian.org.
• Dogwood Church, 975 Joel Cowan Parkway on the Peachtree City-Tyrone border, has four Christmas Eve services planned — 9:15 and 11 a.m. as well as 3:30 and 5 p.m. Phone 770-487-6691 or visit www.dogwood.church.
• Evergreen Church, 400 Windgate Road in Peachtree City, is hosting Christmas Eve services at 5 and 8 p.m. Phone 678-788-7374 or visit EvergreenChurchGa.org.
• Prince of Peace Lutheran Church, on Hwy. 314 in Fayetteville between Lowe's and Fayette Pavilion, invites the community to its Christmas Eve candlelight services. A live nativity in the Life Center, featuring Chester the Camel and his friends, is scheduled for 4 p.m. Traditional services at 8 and 11 p.m. in the sanctuary will feature special music and the majestic pipe organ, with communion served as well. Phone 770-461-3403 or visit www.princeofpeacefayette.org.
• Providence United Methodist Church, 592 Bernhard Road in Fayetteville, will host Christmas Eve services at 9 and 11 a.m. as well as a 5 p.m. contemporary services and two traditional services at 7 and 11 p.m. Phone 770-719-8800 or visit provumc.com.
• Carriage Lane Presbyterian Church, 101 Carriage Lane in Peachtree City, will celebrate with a Christmas Eve service at 6 p.m. and  a Christmas Day service at 11 a.m. with inspiring music and the Christmas message proclaimed from Scripture. Phone 770-631-4618 or visit www.carriagelanepres.org.
• Fayetteville First United Methodist Church, on the square at 175 East Lanier Avenue, will host a Christmas Eve worship service at 10 a.m. with candlelight and communion services scheduled for 4, 6 and 11 p.m. Phone 770-461-4313 or visit fayettevillefirst.com.
• The Summit Church, 1373 Hwy. 92 S. in Fayetteville, will host Christmas Eve services at 11 a.m. and 5 p.m. Both services are family-friendly. Phone 770-460-3335 or visit TheSummitPC.net.