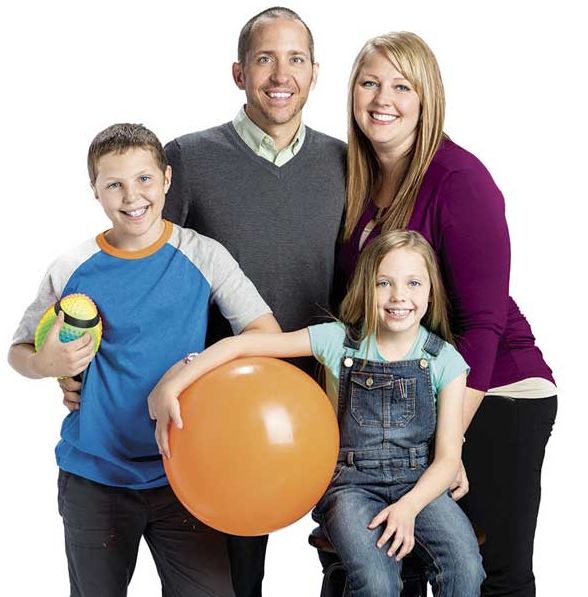 Sponsored Feature
Owen's parents both knew he was exceptional when they saw as a three year old he knew the names of mountain ranges around the world. By age six, he could read on a college level. However simple tasks like brushing teeth, riding a bike and playing catch were not catching on. Socially he was not connecting to his world and peers around him.
The family's chiropractor at the time suggested that he be evaluated by Brain Balance Peachtree City. Testing revealed high scores on the Brown's Aspergers scale as well as other evidence of certain cognitive defects. He began an early version of Brain Balance before the center was opened here.
Within a few weeks weeks of beginning sessions at Brain Balance Peachtree City, Owen was making eye contact, tying his shoes, and even playing catch.
"He went from not having many friends show up for a birthday party, to that having seven kids happy to be at his party the next year," his mother, Lisa, said.
Before Brain Balance, the family revolved around Owen.
"If he was having a good or bad day, it really affected us," his mother said. "But Brain Balance really brought out Owen's true self. Now he is comfortable in his own skin. Not only is he able to communicate with adults and his peers respectfully, but he can goof around and make jokes!"
Owen participated in Brain Balance more than nine years ago. Today, he is a second degree Black Belt and he loves playing the drums, two things his mother says would never have been possible without Brain Balance.
"Owen may have been the person that went through the program at Brain Balance, but all of us benefitted from his time there," his mother said.
Owen's family and many others will be gathering Saturday, Sept. 16, from 10 a.m. to 2 p.m. to celebrate 10 years and 1,365 children and families served through the Brain Balance program in Peachtree City.
"Brain Balance is a family affair, so it calls for a big family celebration," Dana Hernandez, regional director, says. "Families make big sacrifices of time and effort while they are in the program, but the impact on the whole family is lasting."
Brain Balance was founded by Dr. Robert Melillo, who saw his own children struggling with learning and behavior and was determined to get to the root cause of the struggles. He created a program based off of the research that the cause of diagnoses like ADHD and Autism are caused by a disconnection between the right and left hemispheres of the brain, which is why a student may have extreme strengths, like memorizing things they want to memorize, but staying seated during a meal or at school is nearly impossible. He developed hemispheric specific protocols that develop specific neuropathways in the brain on the weaker side. This program has now served tens of thousands of] children nationally in more than 100 centers.
Brain Balance Peachtree City is the oldest operating center, opened by three friends who came together to help grow Dr. Melillo's vision. Families from more than 20 nations have temporarily relocated to Peachtree City on average for six months in order for their children to participate in the program Brain Balance offers a comprehensive, drug-free, holistic program helping kids overcome behavioral and learning difficulties enabling them to reach their academic and social potential. The center works with children struggling with academics, behaviors, and social skills, who may be diagnosed with ADHD, dyslexia, autism, OCD, or sensory processing disorders. However a diagnosis is not required. The goal is to find the root cause for each child's struggles and from there, to develop an individualized program that will address them.