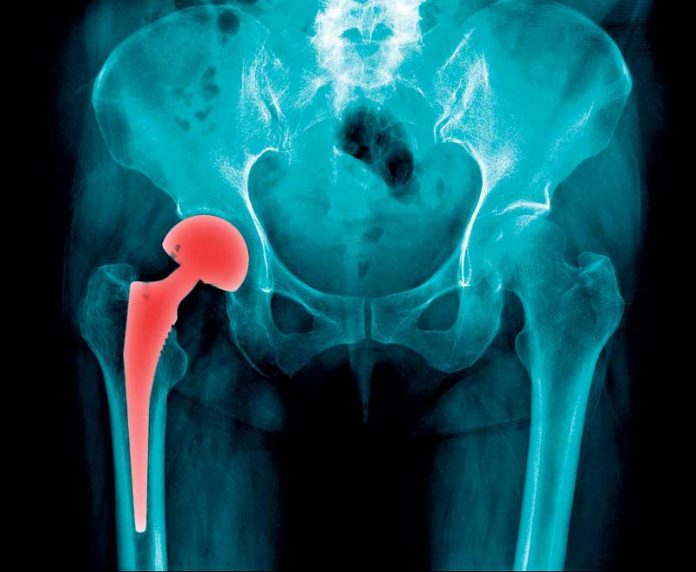 Sponsored Feature
Seventeen years ago, four local orthopedic physicians had a vision: a practice of top-notch doctors with a dedicated outpatient surgery center to make access to treatment easier and more convenient for patients. In 2000, those four physicians opened Georgia Bone and Joint in Newnan. Two years later, the surgery center opened.
Today, the practice has a second location in Peachtree City, offers on-site physical therapy, and includes seven physicians who practice across the full spectrum of orthopedic specialties. Sports medicine specialist Dr. George Ballantyne has been practicing in the community for 25 years and is, himself, a former Academic All American in football. Dr. Michael Cushing completed a fellowship in shoulder surgery in Columbus, Ga., and served on faculty at the Orthopaedic Learning Center in Chicago, teaching advanced arthroscopic and open shoulder surgery techniques to other orthopedic surgeons.
Dr. Chad Kessler completed the Leatherman Spine Fellowship Program at the Spine Institute for Special Surgery in Louisville, Ky. and specializes in non-surgical and minimally invasive surgical procedures. Dr. Jack Powell has completed hand and sports medicine fellowships, and served as physician to the 2000 U.S. Olympic team. The practice's newest partner, Dr. David Heinsch, rounds out the group's specialties with a fellowship in foot and ankle surgery. His focus is on surgical and non-surgical options including Achilles tendon repair, hindfoot and ankle fusions, total ankle replacement, and fracture care.
"Between the seven of us, I think we cover just about every orthopedic specialty area, and we can perform just about any viable technique a patient may need," says Dr. Gruber. "We're all very dedicated to staying on the leading edge in terms of treatment options, and we're all committed to offering the most personal possible care. We live here, after all, so our patients are our neighbors."
Georgia Bone & Joint also remains committed to providing care and services patients won't find anywhere else in the area. While Dr. Jayson McMath does treat adults, including performing total joint replacements, he's also the only pediatric orthopedist on the Southside. His specialized training means parents don't have to fight downtown traffic with injured kids, but can instead have them treated locally – even if they need surgery.
"It's amazing how far orthopedic medicine has come in the last twenty years – especially the last five," Dr. Gruber says. "We're able to treat so many more people without surgery, or with minimally invasive techniques. When we do operate, we have significantly better options than even a few years ago. We can do a surprising number of surgical procedures under local anesthetic, which means patients are able to go home sooner and experience fewer side effects. I had rotator cuff surgery in our center last year and I was able to watch the whole thing!"
Dr. Gruber himself is doing pretty amazing things. Not only does he hold a certificate of added qualification (CAQ) in orthopedic sports medicine, which is the highest level of accreditation in the specialty, he also focuses on new approaches to total joint replacement, such as anterior approach hip replacement.
"I've been performing anterior approach total hip replacement for the last several years and the results are truly amazing," he says. "I regularly see patients up and walking the same day. I'm constantly amazed at what we can do today, and by how much more quickly we can get our patients back to their lives!"