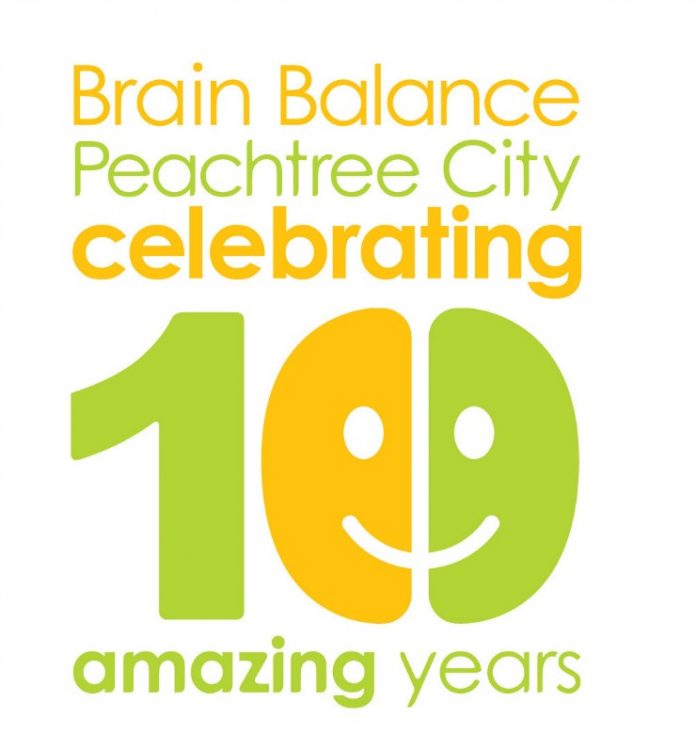 Sponsored Feature
Brain Balance Peachtree City is celebrating its 10th anniversary in September. Alumni and anyone interested in the program are invited to join staff and directors for festivities on Saturday, Sept. 16.
The center, the oldest of more than 100 Brain Balance Centers across the country, celebrates 10 years of serving families on the Southside of Atlanta. Brain Balance Peachtree City, which offers a comprehensive, drug-free, holistic program which helps kids overcome behavioral and learning difficulties, has served more than 1,365 students from age four to 18 in the past decade.
"We hear stories of past students who were delayed socially, and even physically, being stars on their high school football teams, or a student who struggled to even pass the third grade now starting his first year of college," Dana Hernandez, regional director, said recently. "One student went from having meltdowns and barely making it through a day of school to being a state champion in track and field eight years later."
Many former clients are reconnecting with Brain Balance Peachtree City for a "Where are they Now" reunion in conjunction with the program's 10th anniversary.
"We're hearing from some of our families who did the program eight or nine years ago," Hernandez said.
The Brain Balance program enables students to reach their academic and social potential, according to Hernandez.
"We work with children struggling with academics, behaviors, and social skills," she said. "They may be diagnosed with ADHD, dyslexia, autism, OCD, or sensory processing disorders but a diagnosis is not required. Our goal is to find the root cause for each child's struggles and from there, to develop an individualized program that will address them.
"Our mission at Brain Balance is to help each student reach their fullest potential. We see many students we see them doing this in one, two and even 10 years after completing the program."
Brain Balance was founded by Dr. Robert Melillo, who saw his own children struggling with learning and behavior difficulties and was determined to get to the root cause of the struggles. He determined the cause of diagnoses like ADHD and autism are caused by a disconnection between the right and left hemispheres of the brain, which is why a student may have extreme strengths, like memorizing things they want to memorize, but staying seated during a meal or at school is nearly impossible.
Brain Balance Peachtree City was opened by three friends who came together to help grow Dr. Melillo's vision.
What is truly remarkable is that 18 Brain Balance Centers have been "born" by families, often desperate for help, who temporarily relocated to Peachtree City for their child's program and achieved such great results that upon returning home opened up a center in their town.
"There is no better testimonial than committing to helping others in the same way after you've received that help," quoted Dr. Ed Finucan, one of the 3 friends who opened the Brain Balance Centers in Atlanta.
People ask us every day, "how does Brain Balance work?"
The program begins with The Brain Balance Personalized Assessment, which is an objective and quantifiable measurement of each area of function – motor, sensory, behavioral, social, emotional, and academic. The assessment looks for how the brain is connecting to itself (temporal binding) as well as how the child's brain is connecting to his or her own body, which is important for learning, focus and appropriate behavior.
The assessment also measures how the child's brain processes his or her environment, including how the brain processes visual, auditory, and motor stimulation. These are critical for the child to accurately perceive the world around them.
Finally, the child's academic functions are evaluated to get a full picture of their current capability. From there, Brain Balance makes recommendations and develops an individualized plan to address the root causes of the issues.
If you have a child who is struggling academically, socially or behaviorally, call Brain Balance Peachtree City, 770-631-3033, to book an assessment in order to find out why. Brain Balance also offers free consultations and monthly lectures.
JOIN US For Our 10th Anniversary Party
The 10th anniversary celebration will be held from 10 a.m. to 2 p.m. on Saturday, Sept. 16.
Families are invited to enjoy a bounce house, face painting, tattoos, fun and games and tours of the center. The Atlanta Drum Academy will be performing around 11 a.m. at this event.
The party takes place at Brain Balance Peachtree City's new location at 361 Hwy 74 North, a quarter mile north of the Delta Credit Union, next to Spectrum Eyecare. RSVPs are not required but would be appreciated. For more information, call 770-631-3033.
Sponsored by Brain Balance of Peachtree City •  361 Hwy 74 North, Peachtree City • 70-631-3033