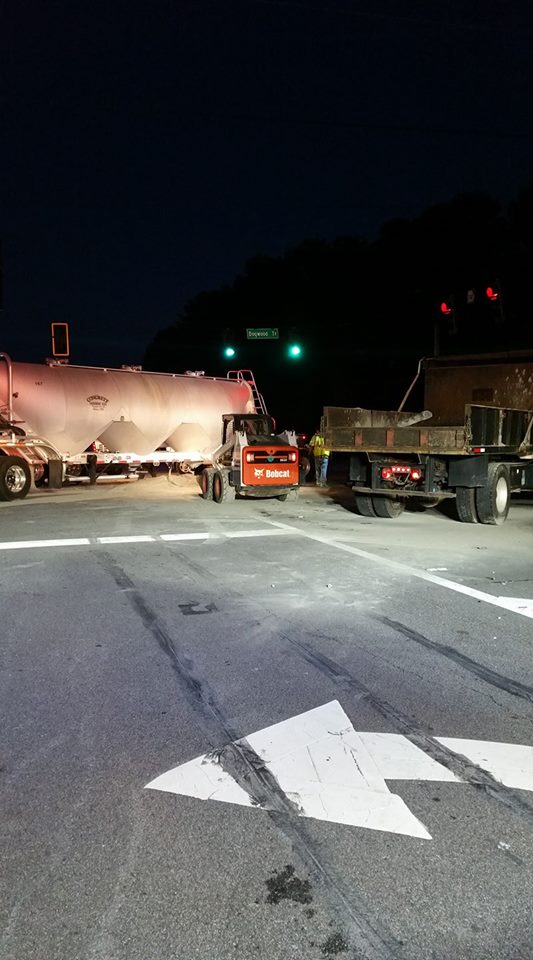 A traffic accident on Ga. Highway 74 in the early morning hours of July 11 claimed the life of a Peachtree City man.
Tyrone Police Department spokesman Philip Nelson said 36-year-old Elliott Swartz was killed when his vehicle struck a bottom-dump tractor-trailer at the intersection of Hwy. 74 and Dogwood Trail.
Nelson said Swartz at 2:24 a.m. was driving southbound on Hwy. 74 in his Chevrolet Malibu. The tractor-trailer on the west side of Hwy. 74 had a green light and was turning left to travel northbound on Hwy. 74.
The Malibu ran the red light and entered the intersection, apparently swerving from the left lane to the right lane then striking the truck .
The reason for the collision is unknown, said Nelson, adding that the accident is under investigation.