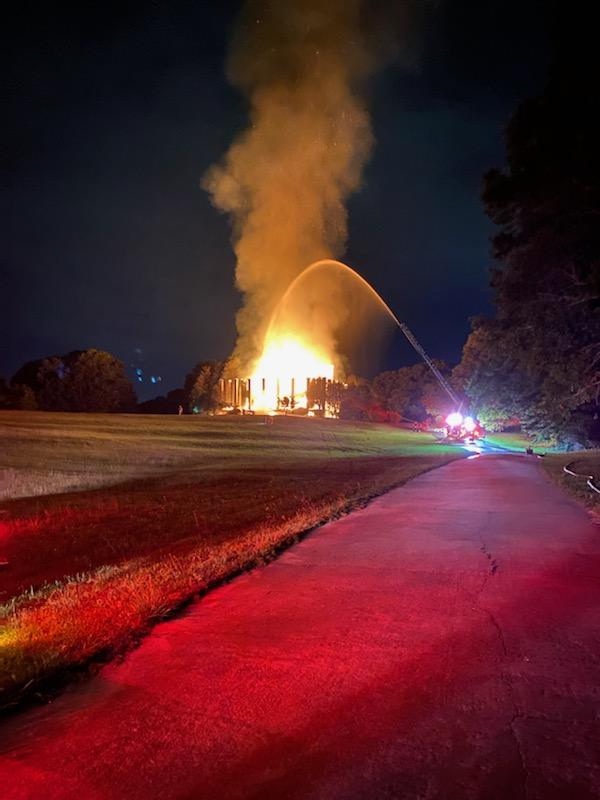 Two house fires occurring just hours apart in Fayette County Thursday night night came with extensive damage, and with a non-life-threatening injury to one firefighter.
Pertaining to the first fire, units from Fayette County Fire and Emergency Services at approximately 11:20 p.m. on June 30 responded to a neighbor's report that a structure at 292 Longview Road of Ga. Highway 314 was reported on fire, said Fayette County Emergency Management Agency Director Mike Singleton.
Upon arrival, the large residence was found heavily involved with fire. The structure was reported to be unoccupied, and defensive firefighting operations were initiated, with the fire brought under control around 1:30 a.m., Singleton said.
Damage to the large home was extensive, with a great deal of debris that continues to be searched, Singleton added.
Singleton said one firefighter was transported with a non-life-threatening injury.
The cause of the fire is under investigation.
The second residential fire, located at 101 Regan Way off Senoia Way in Tyrone, was reported at 2:17 a.m. on July 1.
Upon arrival, units found the structure heavily involved. Interior operations were begun and the fire was under control at 4:10 a.m., Singleton said.
"Major damage was sustained to the structure due to the heavy fire conditions initially encountered, but no residents or responders were injured," said Singleton.
He said initial reports and the fire investigation indicate that a golf cart in the garage as the probable point of origin.