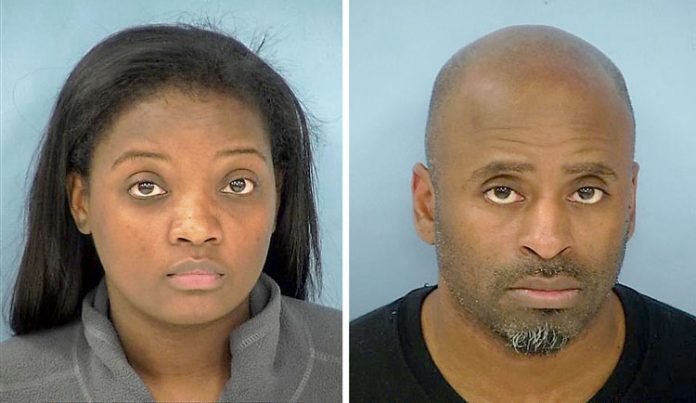 Two bank robbers are in custody after an afternoon armed robbery at the PNC Bank located at 100 Beckett Lane, across from the Pavilion shopping center in Fayetteville, said Lieutenant Mike Whitlow of the Fayetteville Police Department.
The male suspect walked into the bank at approximately 2:30 p.m. on Wednesday, January 25, wearing a ski mask and holding a pistol and demanded money from the teller, police said.
The male left the bank and entered a gray Acura driven by the female suspect.
Fayette County E911 gave a lookout of the vehicle and witnesses provided a tag number. Fayette County Sheriff's Office units located the vehicle in the Brandon Mill subdivision approximately one mile from the bank.
The suspects were taken into custody without incident and are identified as William Bradford, 38 years old, from Austell and Kylana Threat, 20 years old, from Austell, Lt. Whitlow said.
Both suspects are in Fayetteville custody and are facing armed robbery, aggravated assault and several other associated charges. No one was injured during the robbery but the tellers and bank employees were understandably shaken, Whitlow said.
Fayetteville Police are still investigating the incident but are lauding the cooperation between witnesses, E911, the Fayetteville Police and the Fayette County Sheriff's Office for the rapid apprehension of the suspects, Whitlow said.