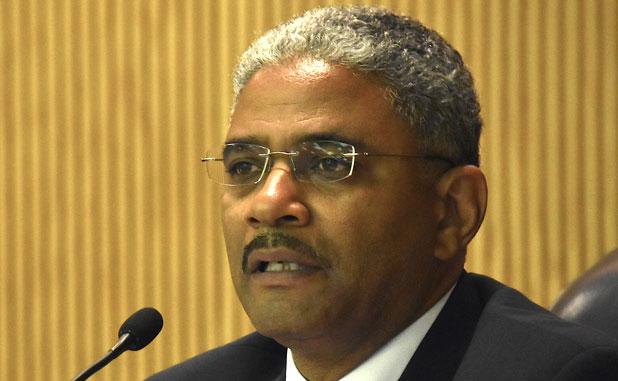 Four years or six?
That is the question the Fayette County Board of Commissioners will consider at its July 14 regular meeting regarding a proposed special-purpose local-option sales tax.
A second question would be: How to spend the additional nearly $20 million those two extra years might provide?
Elected officials representing Brooks, Fayetteville, Peachtree City, Tyrone and Woolsey have asked the county to consider a six-year SPLOST using population to determine revenue distribution rather than the approved Local Option Sales Tax (LOST) agreement.
"The municipalities understand they will have to enter into an Intergovernmental Agreement (IGA) with Fayette County for anything greater than a four-year SPLOST," according to a county staff report. "They have discussed the proposed SPLOST and unanimously agreed to request a six-year SPLOST, and to develop an IGA with the county utilizing the 2010 population as its basis for distribution. The municipalities would like to approve the IGA in July in order to complete their project lists and have enough time to educate residents on the pending SPLOST."
Commissioners discussed and approved a project list for a four-year SPLOST during their annual retreat in the spring. Using a $44,903,177 revenue estimate the board allocated $23,741,641 for stormwater projects, $18,211,536 for the E911 radio system, and $2,950,000 for Fire Station #4 and a pumper.
Anticipating the possibility of a six-year SPLOST, county staff raised the revenue estimate to $64,646,530 and suggested that the additional $19,743,353 be used as follows:
Performing arts center — $3,555,559. Details about this project, which is spearheaded by the Fayette County School System, are covered in a separate story in this edition.
Woolsey Community Center support — $223,000. This project consists of a community center, town hall, community museum and possibly a visitor's center According to the staff report, it "would be funded via the county allocation to ensure full county support for the proposed SPLOST referendum."
Unincorporated transportation projects match — $15,964,794. This would become the primary funding source utilized by the Board of Commissioners for transportation-related projects within the unincorporated county as recommended by the newly established Transportation Committee. "These funds, if leveraged against state or federal transportation related projects could yield close to $78.9 million towards transportation related projects," according to the staff report.
Other new business on the board's July 14 agenda includes consideration of a one-time $50,000 contribution to the Georgia Department of Driver Services to help offset relocation and building costs for the new Fayetteville Customer Service Center to be located at 749 West Lanier Avenue.
The county previously approved $50,938 in the Capital Improvement Projects budget for expansion of the parking lot of the DDS location on McElroy Road, but that was put on hold while state officials evaluated their needs and options. Now the state has requested $50,000 from the county to be used toward relocation and building costs for the new location.
The board will consider a recommendation by Commissioner Charles Rousseau to adopt a proposed new policy regarding gifts and memorials. The county's parks and recreation department currently has guidelines in place for accepting gifts and memorials at county parks, but there is not a countywide policy for these kinds of donations.
Also up for approval is a staff recommendation to accept a $37,487 aggregate donation for the installation of a monument and memorial garden in Kenwood Park honoring the late Commissioner Pota Coston.