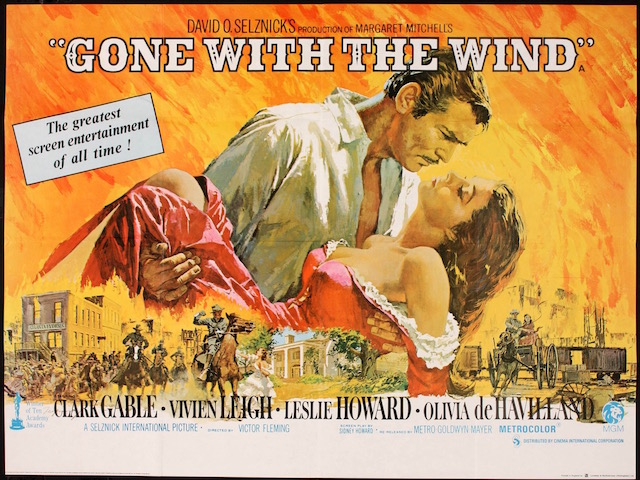 The Holliday Dorsey Fife Museum, just off the Fayetteville square at 140 West Lanier Avenue, will host events next week in celebration of the 80th anniversary of "Gone with the Wind."
A discussion about Margaret Mitchell and her novel is scheduled for Tuesday, July 12, at 6 p.m.
The celebration continues Saturday, July 16, as the Museum and the Fayette County Public Library have partnered to screen the classic movie which first premiered Dec. 15, 1939 at Loew's Grand Theater in Atlanta. The movie will be shown at the Library, 1821 Heritage Pkwy.
Refreshments will be served and admission is free. Doors open at 12:45 p.m. and the movie begins promptly at 1:15. Live music from the film's soundtrack will be performed during the intermission. This movie is suitable for ages 12 and up.
Register your attendance at http://gonewiththewind_mmc.eventbrite.com. For questions, contact Nicole Gilbert at the Museum 770-716-5332 or the FCPL 770-461-8841.