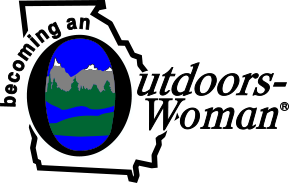 The Georgia Department of Natural Resources will host a women's handgun class as part of the Beyond Becoming an Outdoors Woman series. It will take place June 24-26 at the Charlie Elliott Wildlife Center in Mansfield.
This workshop will cover firearm safety, firearm basics, ammunition, shooting sequence, hunter development education and cleaning handguns. Participants will have an opportunity to shoot a variety of Glocks. No prior handgun or firearms experience needed.
Becoming an Outdoors-Woman, or BOW, is an educational program offering hands-on workshops to women of all ages and physical ability levels and aims to break down barriers to female participation in outdoor activities by providing a safe and supportive learning environment.
Only 70 spaces are available at this workshop, so don't wait to sign up. Participants can choose to utilize the lodging, program and meals available for a total cost of $200, or only register for the program and meals for $150. This program is open to women age 18 or older. This class is a requirement if attendees wish to take the Advanced Women's Handgun class to be offered in August.
The Charlie Elliott Wildlife Center is located near Mansfield, less than an hour southeast of Atlanta off interstate 20. Participants can choose to bring their own tents and gear or lodge at Charlie Elliott's beautiful conference center, part of a popular complex including a wildlife management and public fishing area.
For more information, including registration details and a complete listing of classes offered, visit www.georgiawildlife.com/BOW or call 770-784-3059.