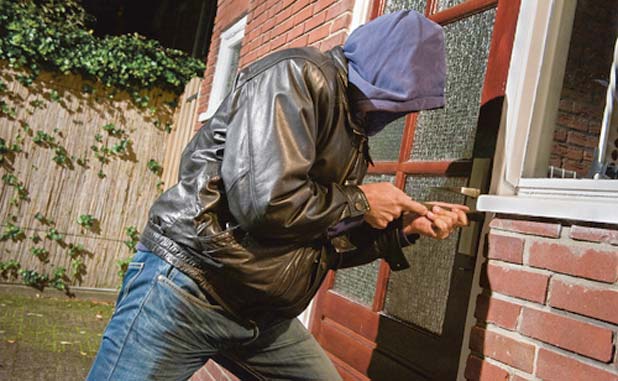 A young girl who hid when home invaders crashed through the front door of the home on Old Greenville Road in south Fayette County Feb. 16 escaped detection and was unharmed, according to Sheriff Barry Babb.
A female juvenile, who was in the home at the time of the burglary, called her stepfather who in turn called 911, said Babb.
Deputies arrived to find a forced entry through the front door. The victim told deputies she heard a crash and hid. The victim said she also heard two or three voices, said Babb.
The victim did not come in contact with the burglars and sustained no injury, Babb said.
A check of the home by family members revealed that shoes, watches and a safe had been stolen.
A second burglary occurred at the Kenwood Landing mobile home park on Milam Road on Feb. 17.
The victim arrived home shortly before 1 a.m. to find a kitchen window broken, kitchen cabinets open and video games scattered. The only missing items included a video game controller and an ice cream bar from the freezer, said Babb, adding that an apple from a bowl on the kitchen was found in the backyard.
An entering auto was reported Feb. 18 by an employee at the Peachtree East Shopping Center on Ga. Highway 54 adjacent to Peachtree City.
Babb said the employee arrived at the sheriff's office to report the lock had been punched on her vehicle four days earlier. She later discovered that two prescriptions had been stolen from her purse.
A second entering auto occurred on Feb. 19 at Kenwood Landing. The victim told deputies that he heard a window break and observed a Hispanic male taking a pressure washer from the work van. The man left the residence in a white Chevrolet S-10 pick-up.