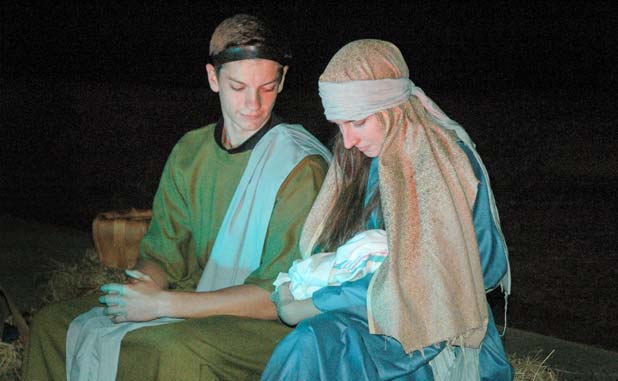 A "Christmas of Compassion" held at Heritage Christian Church from Dec. 9-13 provided a one-stop experience for families while raising funds to help get 250 children out of poverty and to plant two churches in Ecuador.
Families each night lined up to get on the "ice," a portable simulated ice rink that gave novices and experienced skaters a taste of winter that is rarely seen in the area.
Church staff said there were more than 3,000 reservations for skating prior to the week's event.
The multi-day events included the "Compassion Experience," a production of Compassion International, an interactive display that gave participants a glimpse of the life of a child living in extreme poverty while showing how that life can be changed through sponsorship.
The week also included events such as a Nativity scene, a concert by contemporary Christian artist and songwriter Geoff Moore, a performance of Charles Dickens' "A Christmas Carol" and an improvised rendition of "Scrooged."
"We've named our event Christmas of Compassion for a very special reason" said Heritage Executive Pastor Paul Cole. "We at Heritage really feel that Christmas is a time for giving. We are giving this event to our community, but that is not the only aspect of this Christmas of Compassion. This event also allowed all of us to be even more intentional this Christmas. Through Christmas of Compassion, we are hoping to plant two new churches in Ecuador. In addition, all of us had the opportunity to sponsor 250 children out of poverty though Compassion International."