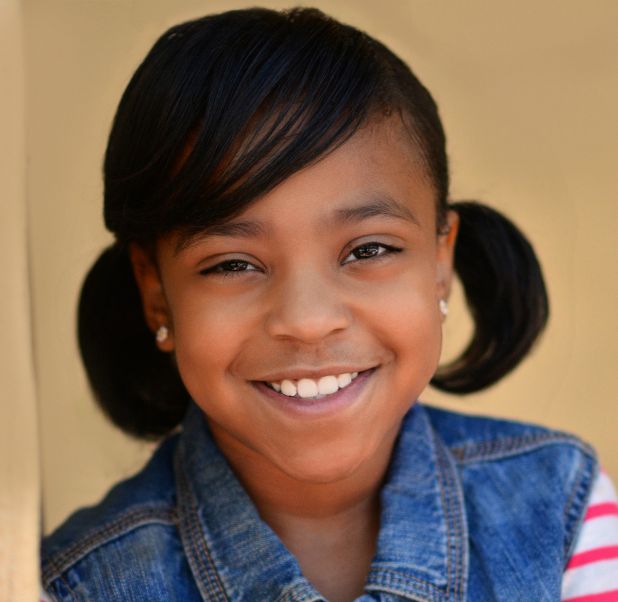 A Fayette County student and rising actress recently finished a high-profile project that should make her a more familiar face in the metro Atlanta area.
Priah Ferguson was selected to be the "spokeskid" of greater Atlanta for the United Way. She is featured in a video that can be seen at unitedwayofatlanta.org.
"Talking about the work we do at United Way may seem difficult, but it doesn't have to be. In fact, it can be so easy, a child can do it," according to a United Way representative. "That's why for our new campaign video, we hired our very own spokeskid. The super-smart and adorable Priah breaks down how we connect all the right pieces – donors, volunteers, advocates, partner agencies, counties and governments – to create an "awesome" community."
An honor student, Priah was also recently cast as Emala in "Underground," the closing-night play at the Atlanta Black Theatre Festival scheduled for Oct. 11. "Underground" is directed by Akil DuPont, and an adaptation of his Emmy-winning short film of the same name.
The young actor will also be making her leading debut as Kai in an independent short film titled "Suga Water," written by Nakia Stephens and directed by Candi Garrett. It will be screened Tuesday, Sept. 1, at 7:30 p.m. at the Plaza Theatre in midtown Atlanta. In her personal memoir, Kai dedicates a chapter to her late Grandmother "Peach" as she recalls both bitter and sweet memories of her childhood, while also revealing the most monumental times of her life. By sharing lessons within tragedy, Kai reminds us to take her grandmother's nuggets of wisdom and use them to cultivate the culture of strong families, unconditional love, and genuine happiness.
Represented by one of the largest Southeast talent agencies, she continues to audition for roles in TV, film, and theatre and developing her craft. When she's not auditioning or working on set, she's just a typical everyday kid who enjoys playing dolls with her little sister Jayda, swimming, and reading. Priah resides in Fayetteville with her younger sister, Jayda, and parents John and Adjua, both Atlanta natives.