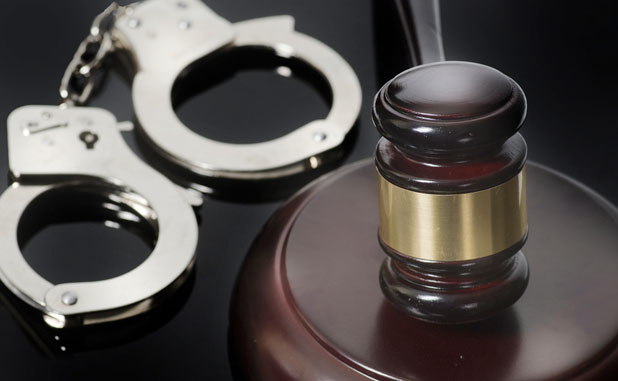 On Sept. 22, a Spalding County Jury returned guilty verdicts in the State of Georgia v. Isaac Reid and DeQuavion McMullin.
According to trial testimony, around 5:40 pm on March 15, 2022, Isaac Reid and DeQuavion McMullin were dropped off in front of 433 North 16th Street in Griffin. They made their way behind the houses in the area and along a path emerging next to a home on Lake Avenue.
They then fired six shots at Wildarious Draggs, hitting him once in the chest, killing him. The two then made their way back along the path back out to North 16th Street.
The crime was partially captured on a surveillance camera positioned on a local business in the area. At trial, the evidence was that Reid and McMullin were attempting to shoot a rival gang member, but instead hit Mr. Draggs.
The jury convicted Reid and McMullin on several counts after a week-long trial. Another defendant, Kinesia Harvey, was acquitted.
Isaac Reid was convicted of Malice Murder, Felony Murder, Aggravated Assault, Aggravated Battery and Violation of the Georgia Street Gang and Terrorism Prevention Act. DeQuavion McMullin was convicted of Felony Murder.
Superior Court Judge Fletcher Sams sentenced Reid to Life in prison without the possibility of parole plus 20 years. Judge Sams sentenced McMullin to life in prison with the possibility of parole.
The jury received the case early in the afternoon on Friday and returned verdicts just after 7 p.m. The case was tried by Chief Assistant District Attorney David Studdard and Assistant District Attorney Adelle Petersen. The lead Detective on the case was Sgt. Jairreis Williams of the Griffin Police Department.
"Gang violence is destroying lives, and my Circuit will continue to fight hard against those who wish to commit violent crime in the name of and in furtherance of a gang. I am proud of my team and the Griffin Police Department for the work they did on the case." District Attorney Broder said of the verdict.