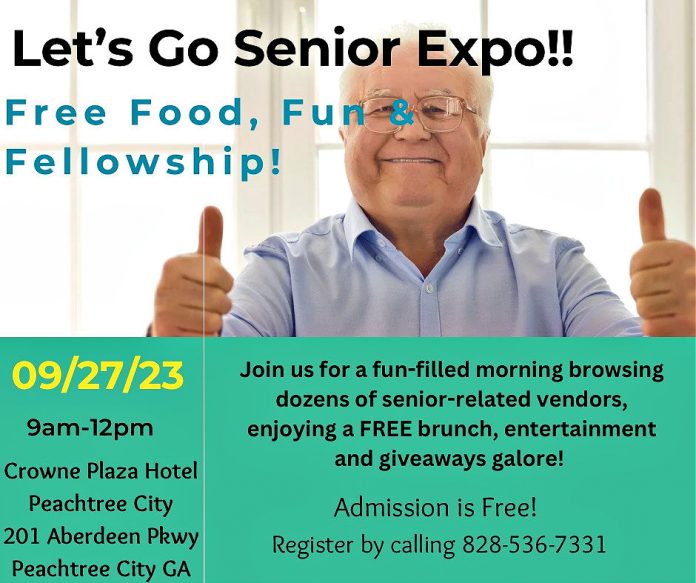 SPONSORED FEATURE
Let's Go Senior Expo will promote senior services, health & wellness throughout targeted communities in Georgia.
WHAT: AC Premier Events is set to host the 6th Annual Let's Go Senior Expo on 9/27. Let's Go Senior Expo has been produced in Charlotte, NC, Tampa, FL, Houston, TX, and Myrtle Beach, SC. The team at AC Premier Events is thrilled to bring this event to the Peach State this Fall. This year's event promises to be even more impactful than years' past, as it will provide health screenings and feature a community conversation with our title sponsor, Walmart Health Market. The morning program is completely FREE to senior attendees. A free brunch is provided, along with a morning full of fun and fellowship.
WHEN: Wednesday, September 27 | 9:00 am-12 noon
WHERE: The event will take place at the Crowne Plaza Hotel & Conference Center in Peachtree City, Georgia. The Crowne Plaza is located at 201 Aberdeen Pkwy, Peachtree City.
WHY: Let's Go Senior Expo aims to bring senior adults closer to health-promoting resources, +55 active communities, assisted living facilities, insurance options, and financial services, and the like. By pairing health screenings with literature and educational resources, this event will help promote community wellness and encourage seniors to take advantage of local businesses and resources that serve them.