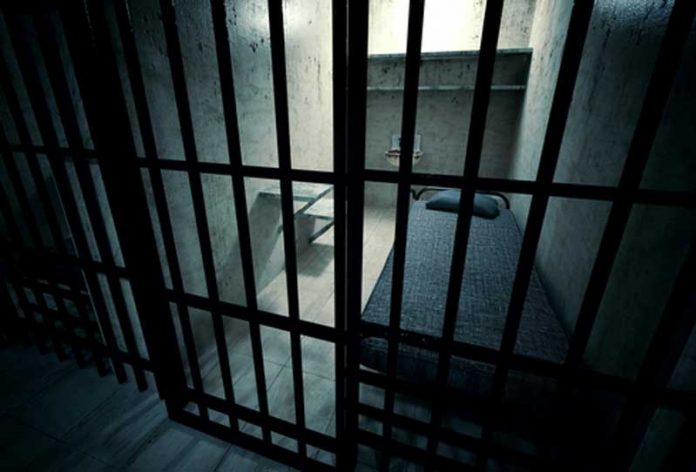 A woman who has been wanted by Fayette authorities for more than a decade was escorted back to the county jail earlier this month.
Jerrica Phillips, 31, of Spring Hill, Fla., is facing a felony bail jumping charge from 2012 and a bench warrant dated in 2014, according to the Fayette County Jail log. A spokesperson for the Fayette County Sheriff's Office stated that those charges stem from a 2011 arrest by the Fayetteville Police Department on a drug case.
The road back to Fayette County for Phillips began in April of this year when she was pulled over for speeding in south Georgia near the Florida state line.
A Lowndes County Sheriff's Office spokesman said that the officer conducting the traffic stop detected the smell of marijuana, and the search revealed several pills in the car. Phillips was charged with obstruction for her actions during the arrest as well as four counts of possession of a Schedule I drug.
Lowndes County officials eventually discovered that she had an active warrant out of Fayette. She spent 148 days in the Lowndes County Jail, according to the spokesman, before being turned over to FCSO authorities the morning of Sept. 11.
Elsewhere in the county recently, a motorist found asleep on the side of the road awoke to find himself on his way to jail.
According to an FCSO spokesperson, a call about a suspicious vehicle led deputies to find a car parked on the side of the road at Hwy. 279 and Helmer Road just before 7 a.m. Sept. 10. The driver was asleep inside the car.
When he was awakened and started talking to officers, he said that he did not have a valid driver's license. He asked to get back into the car to get his shoes, and when he opened the door the deputies saw a controlled substance on the seat. It was identified as methamphetamine, according to the FCSO spokesperson.
Jerald Wright, 34, of Riverdale was charged with a felony drug count as well as driving with a suspended license, impeding traffic flow, and driving with improper equipment. The latter charge was due to the vehicle's lights not working.
In Peachtree City, an officer was driving south on Peachtree Parkway shortly before 11 p.m. Sept. 13 when he noticed a red Mustang while failing to stay in its own lane and nearly struck the vehicle in the lane next to it. The car did not have a valid Georgia tag and only displayed a "test drive" tag, according to a report.
That led to a traffic stop at Peachtree Parkway and Braelinn Court, where the officer approached the female driver and male passenger. The driver was found to have an active warrant from the Fayette County Sheriff's Office. Ansley Graham, 25, of Senoia was arrested and ultimately turned over to an FCSO deputy while also receiving citations for the traffic offenses.
A couple of hours later, just after midnight Sept. 14, a Volkswagen Jetta was pulled over in the parking lot of Hoshizaki America on S. Hwy. 74 for a drug investigation. The report indicated that an odor of marijuana was detected during a routine patrol in the area of Hwy. 74.
After the probable cause investigation was completed, Bruce Butcher, 30, of Brooklyn, N.Y., was arrested and charged with possession of a Schedule I controlled substance, possession of a firearm during the commission of a felony, and misdemeanor marijuana possession. The police report stated that the vehicle was secured and left at the scene by permission of his supervisor.