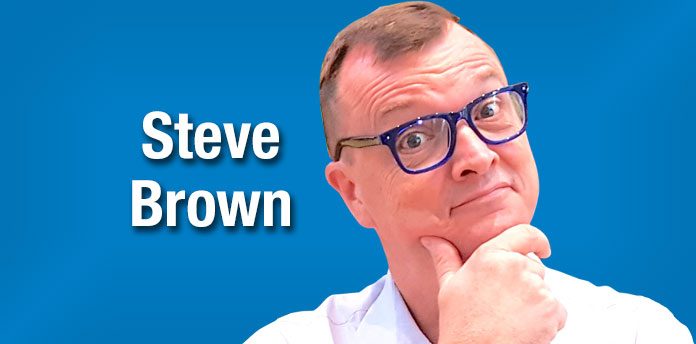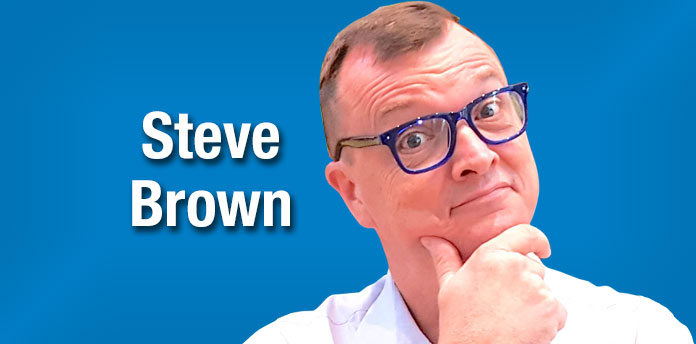 The 2023 municipal election campaigns are off and running and we have some early controversy. With most elections, the rhetoric focuses on political issues or character flaws. However, the current dispute is over the election process.
Painting himself into a corner?
Rumors were whirling around regarding candidate Vic Painter not properly filing an important state document allowing a person to run for elected office and his not filing a mandatory personal financial disclosure form 15 days after qualifying at City Hall.
Several days ago, I performed some exploratory research and could not find Painter's Personal Financial Disclosure Statement on file. Painter told The Citizen Publisher and Editor Cal Beverly via email that he had filed all the mandated state paperwork.
I executed a double-check (September 19), calling the City Clerk of Peachtree City, and was told they had committed a clerical error and neglected to post the financial disclosure document given to them by Painter. The City Clerk's office has since made the necessary corrections.
The other complaints regarding Painter seem to be squarely upon his shoulders.
Is he disqualified or not?
I had heard from several people that Painter had not properly completed the Declaration of Intention to Accept Campaign Contributions form (also known as DOI). The state requires a potential candidate to submit a DOI before they can be a candidate for any elected office.
I did find a DOI posted for Painter. It appears the reports regarding his filing were true. The form was both incomplete and inaccurate. In my 20-odd years of looking through candidate campaign reports, I have never ever come across such an atypically weird filing.
Local resident Elaine Kilgore sent me a copy of a state ethics complaint she has filed against Painter involving his DOI form, and to the best of my knowledge, the accusations appear legitimate.
Kilgore's official ethics complaint lists a number of errors and omissions on Painter's DOI form and asks that the Georgia Government Transparency and Campaign Finance Commission disqualify Painter as a candidate.
What in the world happened?
Painter's signature appears on the bottom of his DOI form, dated August 21, 2023, directly under the state's statement of certification, which reads in all capital letters, "I CERTIFY THAT THIS STATEMENT IS COMPLETE, TRUE AND ACCURATE." I have to admit that I was shocked that he signed off on the form, attesting that everything was complete, true, and accurate.
Painter failed to provide his "full name." He failed to provide his complete address. He also declined to provide the city council "post" for the race he was entering even though the form asked for it.
Painter also stated on the form that he was submitting his intention to run in a "2024" election. The actual city council election is in November 2023.
Kilgore asserted in her complaint that the state clearly notes on the form that "incomplete forms will not be processed" and Painter's DOI is, in fact, incomplete. Kilgore also questions the accuracy of the data provided by Painter on the DOI form, some of which is nonexistent or inaccurate.
The complaint maintains that Painter's inability to properly complete the initial DOI form disqualifies his candidacy because no one can qualify for any election in the state without first properly completing a DOI form.
Looking at Painter's other required candidate forms, there is confusion throughout. Sometimes he checks the "Republican" box and other times he checks the "Non-Partisan" box. His name is also listed differently on the various candidate documents. On a couple of the state forms he never lists the specific race he is campaigning for in Peachtree City.
So, what now?
I opened the required documentation posted by the other Peachtree City candidates. It appears only Painter failed to provide the basic information on the DOI. I cannot recall ever seeing a case where a candidate made such errors.
Kilgore has asked the Georgia Government Transparency and Campaign Finance Commission for an expedited hearing on Painter's status as a candidate and that Painter not appear on the ballot.
In the era of contested elections and public distrust, it will be interesting to see how the commission handles this complaint. There is little doubt the DOI form is not accurate or complete.
I spoke to a representative of the State Ethics Commission about this matter. I was told that neither the state nor the local election official (city clerk) is responsible for reviewing forms as they are turned in on the mandatory schedule. They simply post and file the documents as presented.
The candidate is solely responsible for each form as submitted. Documents are reviewed by the state when there is a challenge to the veracity of the candidate's submission as in the case with Painter.
I sent an email to candidate Painter along with a copy of the state ethics complaint requesting comment for this column. I did not receive a reply by the time of submission.
Do your duty, vote
Early voting is from October 16 to November 3, and Election Day is November 7.
Stay tuned to The Citizen website for more information on the candidates each week.
[Brown is a former mayor of Peachtree City and served two terms on the Fayette County Board of Commissioners. You can read all his columns by clicking on his photo below.]