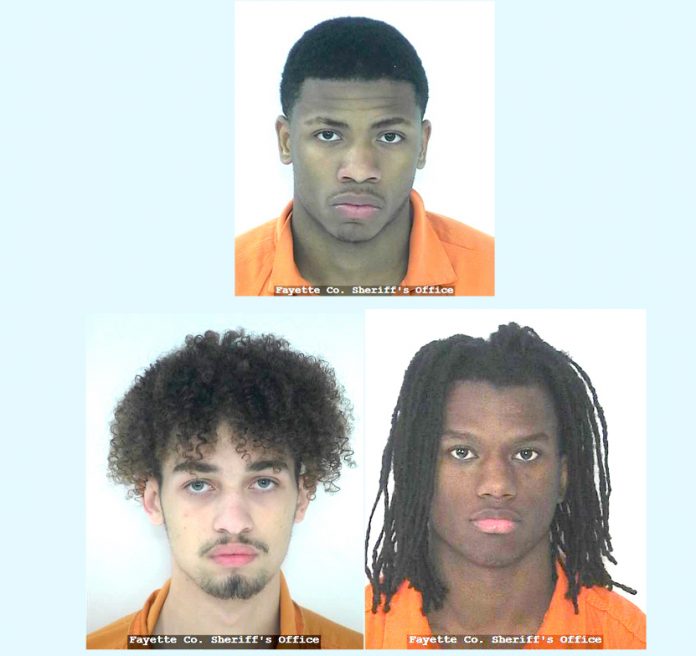 Three men, all 18, all from Fayetteville, are in custody and charged with the murder of Madison Gesswein, 15, of Peachtree City, according to Assistant Chief Matt Myers.
The girl is believed to have died from a gunshot wound to the head late Monday or early Tuesday, Myers said. She was found dead in her bed by her mother in the basement apartment at 6 a.m. Tuesday.
Behind bars and charged with murder are the following: Justus Smith, Jacobean Brown and Yeshua Mathis, all 18, all with Fayetteville addresses, Myers said.
The motive for the killing is still being investigated, Myers said.
"They were all acquaintances, and this was not a random occurrence," Myers said.
The mother and the girls's brother were also present in the apartment that night, but did not not hear a gunshot, Myers said. The mother discovered the girl's body Tuesday at 6 a.m. and called police. The victim was last seen alive by her mother the previous evening, Myers said.
The three suspects also were present at the apartment for a time Monday evening, and Myers said police began looking for them within a short time after the crime was reported. There are no other suspects being sought, Myers said.
The department posted this on its Facebook page:
At approximately 6:00 am on February 21st, Peachtree City Police Department responded to an apartment at The Greens at Braelinn regarding a medical call.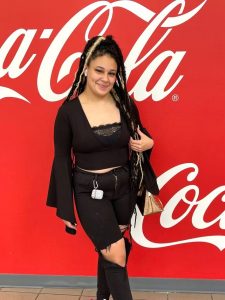 The victim was a 15-year-old female, identified as Madison Gesswein, who was found deceased by her mother. A final cause of death is pending determination by the medical examiner, but an injury to Madison's head appears consistent with a gunshot wound. 
Detectives quickly identified three suspects, all of whom were the victim's acquaintances.
Yesterday afternoon, one of the suspects was arrested by Fayette County Sheriff's Office after fleeing a residence in Fayetteville. Another suspect was located and detained at the same residence, and a search warrant was issued for the home. Peachtree City detectives obtained an arrest warrant for the third suspect and continued working through the night to locate him. By early this morning, the third suspect's vehicle was seized from a residence in Gainesville, GA, and he was arrested at home in Fayetteville.
All three suspects are now in custody at the Fayette County jail and charged with Murder; additional charges may be issued as the investigation continues.
The suspects are as follows:
Justus Smith, 18, of Chandler Way, Fayetteville, GA is charged with Murder
Jacobean Brown, 18, of Marion Blvd, Fayetteville, GA is charged with Murder
Yeshua Mathis, 18, of Hope Way, Fayetteville, GA is charged with Murder
Peachtree City Police would like to thank the Fayette County Sheriff's Office for supplying assistance and tactical support in execution of arrest and search warrants related to this case, as well as Gainesville Police Department and Hall County Sheriff's Office for similar support in the execution of a search warrant in their jurisdiction. We would also like to thank the Georgia Bureau of Investigation for supplying crime scene resources and the Fayette County District Attorney's Office for legal support.
CORRECTION: This story initially misspelled the name of Peachtree City Assistant Police Chief Matt Myers. The spelling has been corrected.