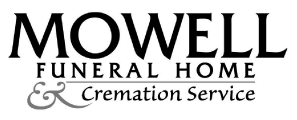 Julia Sadler Webb passed away peacefully on February 21, 2023 at the age of 83. Born on December 22, 1939 at the Crawford Long hospital in Atlanta Georgia, Julia was the only child of Charles Wilbur and Louise Magill Sadler. She leaves behind a legacy of faith, family, friends, giving, grace and love.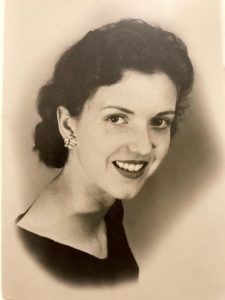 Despite growing up in difficult circumstances, Julia excelled in school due to her intelligence and hard work. Julia graduated from James Island High School in 1958 as valedictorian. She attended the College of Charleston for three years and received an award for being the top student for the first three years of college.
Julia then transferred to Austin Peay University where she completed her degree in history, English, and education in 1961.
After graduation she continued her education by attending many continuing education courses and being an avid reader. Julia was a dedicated teacher and taught various grades from two through 12. She especially enjoyed teaching high school students.
Julia met her husband, Richard "Dick" Olin Webb, at The Citadel in Charleston, South Carolina, in 1957. They were married September 3, 1961 in James Island, South Carolina after Dick graduated from college, had gone to work, and then into the army. The family went on to live in many locations across the country due to Dick's work.
No matter where she lived, Julia's life was focused on faith, family and friends, and she manifested her love of learning, nature and giving back. Throughout her life, she was involved at all levels of church life.
In addition, she volunteered with homeless families, in nursing homes and learning centers. Julia had a deep love for her family to whom she always gave much loving support. Throughout her life she developed close friendships. Her quiet, thoughtful demeanor made it easy for people to love her.
Julia had a lifelong passion for nature. She was involved with the Nature Conservancy, zoos, and sea turtle patrols. Her travels focused on nature and history. Some of her favorite memories were of walking with the penguins in Antarctica, visiting the Galapagos, and having a sit-down lunch in the middle of an African migration.
Julia is survived by Richard, her husband of 61 years; her two daughters — Sharon (Mark) Morehart and Paige (Kevin) Lambert; and three grandchildren — Miriam Morehart (Taylor Linquist), Nathan Morehart, and Parker Lambert.
A celebration of life service will be held at 11 a.m. on March 4, 2023 at Fayetteville First United Methodist Church. A reception will be held in the church's fellowship hall after the service. In lieu of flowers, please send any donation to the Nature Conservancy of South Carolina, 1417 Stuart Engals Boulevard, Suite 100, Mt. Pleasant, SC 29464