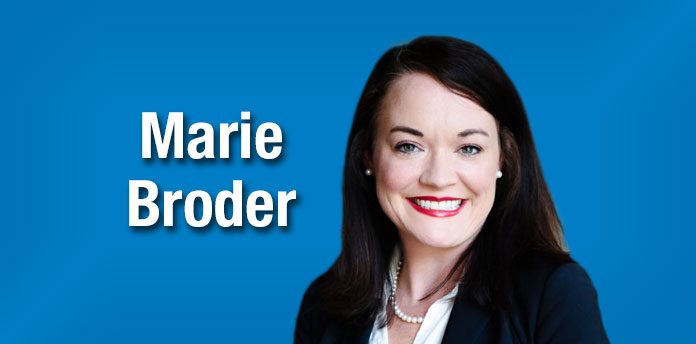 The events of January 12, 2023 were a surreal nightmare on a scale that I have never seen.
Spalding County was torn asunder by multiple tornados. Some areas of the county looked like a bomb had been dropped off. Acres and acres of trees leveled, cars flipped over, and so many homes and businesses were ripped apart by winds or trees.
I also understand that at least two fatalities have been attributed to the tornado.
Yet, in all of this devastation, our community has come together in a remarkable way. First responders, utility workers, and other government service providers have worked around the clock to try to return things to normal.
Churches and other groups have provided food, shelter, clothing, and hope to those that were displaced. And I have even seen private citizens traveling the area with chainsaws or bottled water to help a stranger in need at a moment's notice. The kindness on display warms even the most cynical heart.
As prosecutors, our office deals in a succession of small tragedies. We see individuals or families that are torn apart by acts of violence or drug abuse. We see a small window into a horrible moment in their lives and, when a trial or plea is over, they then go on to continue the process of grief and healing.
While the devastation of a storm is not the same as the loss of a loved one to violence, the feelings of helplessness and uncertainty about the future is a common element for survivors. Whether someone lost their home or their job to the storm, there will be a grieving process as lives are rebuilt.
And my experience has shown me that grief does not run in a straight line, and those affected by this storm will have difficult moments ahead.
For the victims of this storm, please know that you live in a community that cares about you and wants to see your life return to normal. Do not be afraid to seek resources or ask for help. You will recover.
As for the District Attorneys' Office, we cannot return power to your home, clear trees, or rebuild houses. But, I have encouraged each of my employees to pitch in where they can.
For my part, should any of you find yourself a victim of a crime during this dark time in your life, know that our office will be there to protect you.
[Marie Broder has served as the Griffin Judicial Circuit district attorney since 2020. The circuit comprises Fayette, Spalding, Pike and Upson counties. She resides in Griffin.]