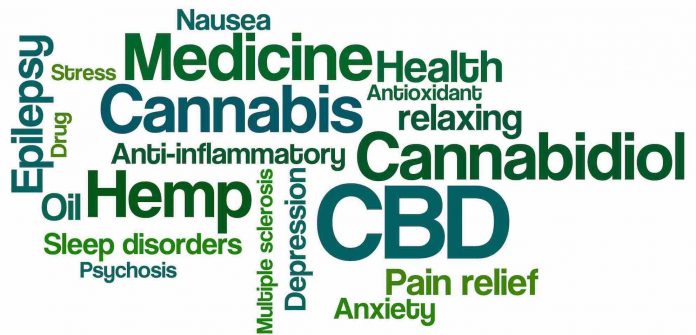 ---
by Dave Williams | Capitol Beat News Service
---
ATLANTA — Georgia's long-delayed medical marijuana program is about to take off, despite a spate of unresolved lawsuits from companies that lost out in the bidding for licenses.
The Georgia Access to Medical Cannabis Commission is expected to vote Jan. 25 on rules governing all aspects of the program from growing the leaf crop in greenhouses under close supervision to manufacturing low-THC cannabis oil to treat patients suffering from a variety of diseases to selling the product at a network of dispensaries across the state.
"We'll have a big ramp-up," said Andrew Turnage, the commission's executive director.
The commission voted in September to award the first two of six production licenses authorized in a law the General Assembly passed in 2019.
Executives with Trulieve Georgia and Botanical Sciences LLC endorsed the proposed rules during a public hearing Aug. 18 and said they're ready to go. Trulieve is building a production facility in Adel, while Botanical Sciences will set up shop in Glennville.
"No time should be wasted approving these rules," Trulieve President Lisa Pinkney told the commission. "We look forward to making a difference for patients in this state."
"No rules are perfect, but these are very good," added Tyler Anthony, general counsel for Botanical Sciences. "They protect the public while imposing no overly burdensome compliance concerns. … They provide a great starting point for launching this industry in Georgia."
Trulieve and Botanical Sciences were awarded Class 1 licenses under the 2019 law in September authorizing them to grow marijuana indoors in up to 100,0000 square feet of space.
It's the four Class 2 licenses providing up to 50,000 square feet of growth space that are in limbo. Sixteen companies that were unsuccessful in bidding for those licenses filed lawsuits in 2021 claiming the selection process was unfair and arbitrary.
Georgia Rep. Alan Powell, chairman of the House Regulated Industries Committee, attempted to solve the legal logjam legislatively last year with a bill that would have increased the number of licenses to be awarded from six to 22, thus taking care of the 16 litigating companies.
"Georgia doesn't have enough growers to be competitive," said Powell, R-Hartwell.
But after Powell's legislation died on the last day of the 2022 session, Gov. Brian Kemp stepped in by directing $150,000 from the Governor's Emergency Fund to expedite hearings of the lawsuits.
Turnage said that money was used to send the legal challenges to the Georgia Office of Administrative State Hearings. Following a series of hearings last fall, an administrative law judge ruled in favor of the state in every case, he said. However, the lawsuits remain pending on appeal, he said.
"We're disappointed with the delays," Turnage said. "The state made every effort to follow the law."
With the awarding of the Class 2 licenses still uncertain, Powell said he expects lawmakers will make another attempt to find a legislative solution during the session that began this month.
"The cannabis issue still needs to be fixed," he said.
Turnage said it's not the commission's role either to endorse or oppose a legislative fix.
""We're not an advocacy group. We're a regulatory compliance agency," he said. "We want to have adequate staffing and resources to regulate what we've been tasked with."
With that in mind, the commission is requesting a $125,000 increase on top of its current $908,000 fiscal 2023 budget to move the program forward. That includes licensing the five dispensaries the original 2019 law authorized for each production licensee in addition to a sixth dispensary each will be permitted to open now that the registry of Georgia patients eligible to receive the oil has climbed above 25,000.
Trulieve Georgia initially plans to open four dispensaries in Marietta, Macon, Newnan, and Pooler, according to the company's website.
Doing the math, allowing each of the six Class 1 and Class 2 licensees six dispensaries will mean 36 locations opening for business across Georgia. Turnage said all could be up and running within six to eight months.
With the 2019 law almost four years old, patients who qualify for cannabis oil but can't get it legally and other program supporters have long complained about the delays in getting the drug out to market.
But Turnage said the 40-plus states that have launched medical cannabis initiatives have encountered similar delays.
"For every state that has started this program, the average is four years to get through the litigation and issue licenses," he said. "We're just a little bit ahead of the average."
[— This story is available through a news partnership with Capitol Beat News Service, a project of the Georgia Press Educational Foundation.]