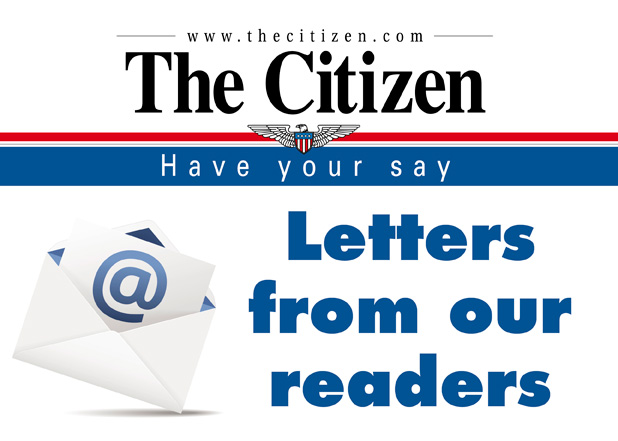 Plato wasn't a fan of democracy. He and his protege Aristotle predicted that rule by the people would devolve to little more than mob rule. Aristotle wrote that "to be ruled by men, whose appetites will be something feral, and whose passions — no matter how upstanding they may be — are bound to warp them, is to be ruled by wild beasts."
Both therefore recommended rule by an educated elite with a "philosopher king" at the top of the hierarchy. This elite would collectively be referred to as an "aristocracy" and would ensure prosperity for the masses with their beneficent but strict rule.
This tendency to distrust the people and prefer rule by an all-knowing, all-powerful elite is not unique to ancient Greeks. We've seen it numerous times in the last century, especially in the totalitarian regimes of communist and fascist dictators.
But I would also argue we're seeing the gradual emergence of a ruling elite in the U.S. who believe that they and only they should be arbiters of our political reality.
We saw it with Covid, where public health authorities, led by Dr. Fauci, claimed with unflinching certitude to know how to deal with the outbreak. We now know they were mostly guessing for the first six months at least. And that they refused to consider data that contradicted their views in their subsequent decision-making.
Democratic politicians especially seemed to relish their new plenary powers to shut down schools, businesses, and churches while permitting and even encouraging protests and riots against systemic racism.
This same elite expends a great amount of time and energy telling Americans how racist, sexist, homophobic, xenophobic and transphobic they are and orchestrating governmental and corporate re-education programs to expunge the populace of their various hatreds.
The elite is so convinced of their righteousness that they are willing to not only teach children about homosexuality and transgenderism, but to poison and mutilate kids under 18 to achieve their desired gender expression.
When people attempt to push back against this gender insanity by simply revealing what schools and hospitals are doing in this regard, they are shouted down as bigots and threatened with violence and legal prosecution. The FBI went so far as to accuse some parents of being equivalent to domestic terrorists, as we all know.
This progressive elite acts like their progenitors in fascist Germany and communist Russia by demonizing their opponents. In this last election, it wasn't just a bad thing if Republicans got elected; it was labeled the "end of democracy."
In their minds, any means are justified to fight their opponents and ensure their power. That is why you heard voices from the Left talking about getting rid of the Electoral College and the Supreme Court when those institutions are deemed a threat to the elite agenda after decades of being the servant of that agenda.
That's why elites in our government do not hesitate to use social media to suppress information about Biden or Covid that went against their preferred narrative. For them, the constitution is not a guarantor of our basic rights, but an impediment to their rule that should be dismissed as a hateful relic of our white supremacist founding fathers.
This is also why somebody like Biden can get away with blatant corruption while the elites falsify charges against Trump to remove him from office.
Remember that Biden bragged about withholding $1 billion in aid from Ukraine unless they fired the Attorney General who was investigating the company that was paying his son to be a consultant. For the elites, this is no problem, but Trump making a call to the Ukrainian president to inquire about that case is deemed to be an impeachable offense.
Some of you may think that my argument is blown up by the fact that the elites also are very strong advocates of much looser voting laws which allow, in theory, more people to vote. Yes, the elites want more people voting, especially those who aren't educated about our political process or the issues at hand. They use government transfer payments and fear-mongering to encourage people to vote for them, although in reality the terrible results of their policies (higher inflation and rampant crime in low income neighborhoods) show that their concern for the poor is superficial at best.
And look at how they behave when it comes to climate issues. They insist that we not only believe that climate change is a man-made phenomenon, but that we have to drastically alter our way of life in order to survive when much more rational and economically feasible measures are available to adapt to increasing temperatures.
Never mind that the American populace has not voted directly for the kind of top-down controls that climate activists are pushing through our government. Our ruling elite, in true platonic fashion, believes they know better than us and can simply disregard our beliefs when it suits them.
My final example is abortion. The Supreme Court, which used to be a reliable tool of the ruling elite or the progressive aristocracy, overruled Roe v. Wade not because the justices were pro-life, but because it was bad law and injurious to our overall judicial and legal framework. It's never a good idea to manipulate law to fit your agenda, even if your agenda is left-wing and progressive.
The Left went crazy when the Supreme Court overruled Roe, and not just because it eliminated their preferred top-down system of governance, but because it returned that question to the people, whose beliefs they despise.
This is the regime that is in power now, trying to quell all dissent and make permanent their domination in our country. The current policy at the border to let hundreds of thousands of illegal immigrants into the country is not a mistake. It's a gambit to secure more votes for the future and create the kind of chaos that causes people to put more of their trust in government at a time when our trust should be at its lowest level ever.
This current condition also explains why there is so little real criticism of the massive failures and lies of the Biden administration, whereas there was a cottage industry devoted to highlighting Tump's real or supposed failings.
The elites will not and do not critique their own no matter how egregious the violation because they are playing to win at any cost. Which means that the fourth estate, which is supposed to keep our politicians in check, totally fails to do such a thing when it comes to left side of the aisle. This gives them encouragement to run rough shod over constitutional and legal principles in pursuit of evermore centralized government control and top-down rule over our citizenry.
The good news is that in our country, at least, we have enough independent thinkers to stand up to this new progressive aristocracy and thwart their plans. Just by speaking the truth and refusing to blindly accept various mainstream narratives, we will succeed in preventing the complete takeover of our country by our elite overlords. I look forward to seeing how this all plays out in 2023.
Trey Hoffman
Peachtree City, Ga.