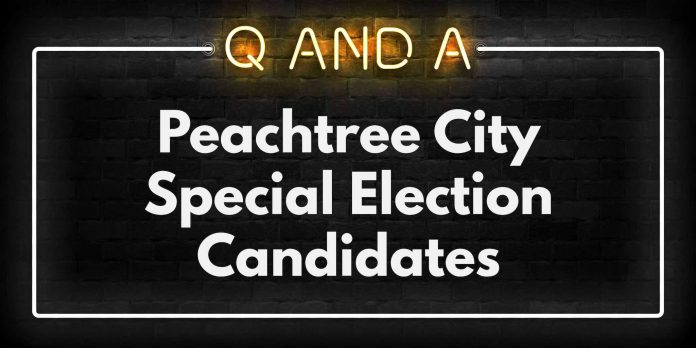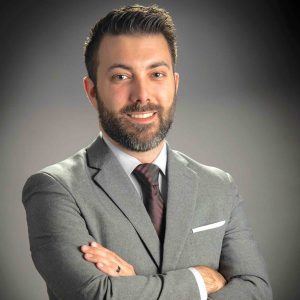 Born in 1990, Phil Crane made an unsuccessful run for council in 2021. His website says he's "a young conservative" who "believes that millennial insight will help fuel the success of PTC's future." A chiropractor, he owns his own business in Westpark Walk in Peachtree City, his hometown.
"He graduated from McIntosh High School in 2008 and continued his education, following in his father's footsteps by pursuing a Doctorate in Chiropractic. In 2016, Phil achieved that dream, graduated from Sherman College with his doctorate, and moved home to Peachtree City. Philip and his wife Gillian have established their practice in Peachtree City to further serve the community," according to his website.
Below are questions from The Citizen and the candidate's answers following each question.
QUESTION 1: The City Council this year declined to roll back the millage rate for city property taxes even though we are experiencing the worst inflation in the last 40 years. The resulting surplus will be 50% of yearly expenditures rather than the required 30%. Do you agree with their vote? Why or why not?
ANSWER: I agree with the decision to not roll back the millage rate this year; however, next year the right choice may be not only to roll back the millage rate but actually decrease the millage rate. Inflation is hitting everyone, including the city. While some city projects are easily delayed without the cost of the project increasing, that's not the case for all of them. The cost of paving drastically increases when FDR is required instead of a millpave.
As far as the cash reserves go, I think the worst time to talk about decreasing our reserves would be the beginning of a recession.
If elected, I would vote for a third-party audit of the city finances in an attempt to decrease spending without increasing the price of needed projects due to delay.
QUESTION 2: The previous City Council voted to abolish a popular decades-long moratorium on constructing more multifamily housing, despite the fact that — without rezoning — the city is considered by many to be "built-out." Give your position on the council eliminating the moratorium and explain your position on building more multifamily housing. Specifically, will you vote to build multi-story apartments in the city? Why or why not?
ANSWER: I will vote AGAINST building multi-story apartments in the city.
The moratorium, by state definition, is meant to serve as temporary relief for municipalities. When ours was put in place the reason given was a needed update to our ordinances. Since that time its renewal was rubber-stamped at the beginning of every year. This rubber stamping left the city open to a potential lawsuit that could grant exactly what's trying to be prevented, a rezoning to allow apartments.
The only current avenue for more apartments being constructed is a rezoning. That rezoning would require 3 votes to complete. Rather than rubber-stamping a moratorium, that was lifted every time a rezoning matter came before the council, electing individuals that would vote against rezoning for more apartments is far more effective.
QUESTION 3: The City Council has voted for land zoned commercial, industrial, and office/institutional to be rezoned for residential zoning. Do you agree with that strategy? Why or why not?
ANSWER: I disagree strongly with this strategy.
Constantly homogenizing our tax base has weakened our city's ability to withstand things like inflation and a recession. From a development standpoint, residential is easier to develop and sell. PTC is now left with small scraps of Industrial and Commercial land. I constantly hear that this land should be rezoned due to the fact that everything else was, which I also disagree with.
QUESTION 4: A majority of the City Council recently approved changes to the city's comprehensive plan that would allow developers an avenue to build more multifamily housing in mixed-use and stand-alone formats across the city. Do you agree with the changes to the comprehensive plan allowing more multifamily housing and why? If you do not agree, would you vote to remove the recent changes to the comprehensive plan? Why or why not?
ANSWER: There were a lot of changes to the City's comprehensive plan. Some I agree with and others I do not. This plan was created with citizen input, but some feel that it wasn't a great representation of the city's overall opinion on the matter. This boils down to communication and information dissemination.
The city needs a centralized, easy-to-use, way to both provide citizens with information as well as collect it. Typically the city counts a survey as a success if roughly a thousand people respond to it. I would like to find a way to get closer to four thousand responses to increase the confidence in that data.
If elected, I would vote in favor of expanding the scope of the app that the city is already creating to include a way to collect survey data. Maybe even account for a heat map so the popularity of each answer could be viewed based on the location in the city.
After either the above or another acceptable way for the city to collect citizen information is created, I would then vote for a new comprehensive plan steering committee to be formed and the plan to be updated.
QUESTION 5: Many residents have spoken out against the concept of "mixed use" developments — defined as multi-story buildings with retail on the ground floor and multi-family or condos on second- and even third-story buildings. Would you vote for that concept? Why or why not?
ANSWER: I would like to see some business lofts as a form of mixed-use in the city. A business loft would have business owners living above their place of business. This type would be capped at 2 stories and require the owner of the business below to be the resident above. Business lofts would promote more locally owned businesses and typically have a lease time of 3-5 years.
QUESTION 6: Do you foresee the need to build any new government facilities in the city? If yes, what would you like to see built, and explain how you would fund the construction and the annual maintenance and operations?
ANSWER: Bathrooms need to be constructed in several locations around our city. The lack of restrooms can create a public health issue in some cases. SPLOST is an avenue for funding the construction of these facilities, but the maintenance needs to be accounted for in the city's general fund moving forward. Possible ways to fund the maintenance would be a small usage fee for some of our City Parks for non-residents.
QUESTION 7: Will you support annexations to increase the size of the city? Why or why not?
ANSWER: I would not support annexations to increase the size of the city.
I'm a firm believer that PTC needs to grow better, but not bigger. Annexations come with an entire host of topics to consider. Police, Fire, Public works, gold cart and road maintenance to name a few. At this point, I do not see the benefits of annexation outweighing the cost.
QUESTION 8: The City Council has been criticized for restricting citizen comments in council public meetings, both the limited time allowed for each speaker (twice less than 55 seconds per speaker) and the limited number of people allowed to speak. The council divided the allotted 20 minutes by the number of speakers, rather than extending the 20-minute limit. Where exactly do you stand on allowing citizens who make an effort to attend a public meeting to be able to comment? Would you vote to extend the time allotted for the public to speak rather than cut each speaker's time to fit within the limit? Why or why not?
ANSWER: I believe in not only protecting our first amendment but all of our rights as citizens of the United States. Not only would I vote to increase the time limit for public comment in this instance, but I would also go a step further.
The first Tuesday of each month is reserved for a council workshop, but most workshop dates aren't used. I would suggest any large topics be tabled and moved to a workshop format when it becomes evident more time for citizen input will be needed.
In a workshop format, a minimum of 30-45 minutes could be set aside for the topic on hand. The best part of a workshop format would be the back-and-forth dialog between the council and citizens. The current public comment format is completely one-sided and mostly ineffective.
QUESTION 9: Have you read the city charter and ordinances for Peachtree City? Why or why not?
ANSWER: I have read that and most of the content on the municode at this point. While I can't memorize everything, my goal was to have a large knowledge base to pull from when making choices. Having a rough idea of the location of information makes it easier to find the answers to citizen questions as well.
QUESTION 10: Have you read the Georgia Open Records law and the Georgia Open Meetings law? Why or why not?
ANSWER: I have read both the Georgia Open Records Act, the Georgia Open Meetings Act and any laws associated with them. These two acts are crucial to transparent government operation. In addition to being familiar with these laws, I also purchased a second cell phone to be used for city/campaign purposes. I never wanted to be in a situation where personal, business and city information was ever on the same device. Now, if there is an open record request for anything on my city/campaign phone, then I can turn it over without any concern.
QUESTION 11: Do you have any comments on your positions on issues facing the city?
ANSWER: I think communication and transparency is key. With that, many of the other issues facing the city will be remedied on their own.
Phil Crane