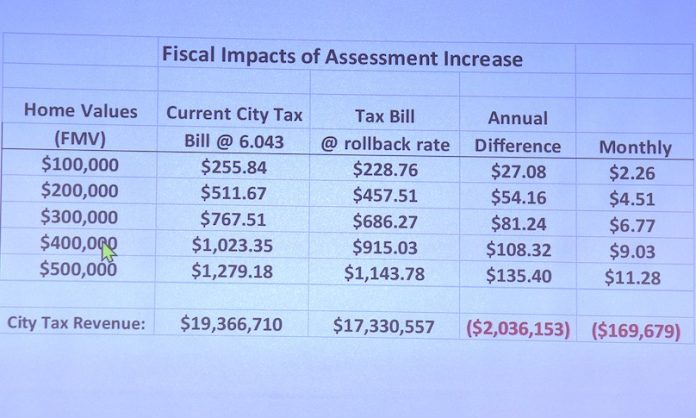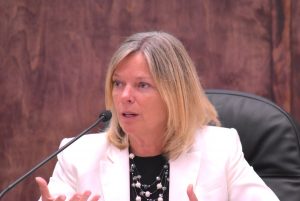 A Peachtree City tax rate of 6.043 mills got a 4-to-0 positive vote from City Council last week, which represents an increase of 17.59% more tax dollars to be collected from city property owners than last year.
You'll see the increase in your tax bills due to arrive in the mail this fall.
Discussion of Councilman Frank Destadio's motion to remove proposed 4-story mixed use buildings from the city's new Comprehensive Plan was contentious, with Mayor Kim Learnard asking police to remove one woman from the audience for speaking out of order. The woman said she could leave without help and did. It marked a rare move by any mayor of the past two decades to force removal of an audience member.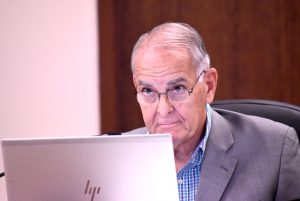 Destadio wanted to remove a page in the plan showing multi-story apartments with retail uses on bottom floors. "When you look at the photographs on page 45, you clearly see downtown Woodstock, or Alpharetta, or Roswell or Milton," Destadio said. "I strongly believe that we want our city as it is and if we need more low-income housing, we can do that without this 'mix-use multi-story destination concept.'"
The city planner said a change like that would cause the state to reject the plan, which in turn would cost the city $2 million in state grants. Councilman Mike King asked Destadio if he would replace that lost funding.
Council agreed to change the maximum height for the mixed-use designation from four stories to three stories. It was a 3-to-1 vote in favor of the plan's submission to the state.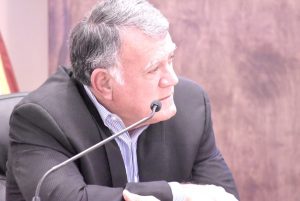 King was on the other side of a 3-to-1 vote on another issue: the restoration of a Planning Commission's ability to make a recorded vote for or against recommendation of proposed rezonings. The commission had stopped voting more than a year ago, believing the council had removed that power.
City staff got the green light to fashion an ordinance for mixed alcoholic drinks to go from restaurants and to allow so-called corkage rules for bring-your-own bottle to eating places.
Police Chief Janet Moon asked for a city ordinance to allow local penalties against massage parlors whose employees were changed with sexual services for pay.  "They are hard to shut down," Chief Moon said. She reported the department had conducted six undercover operations in recent years, some of which had resulted in individual arrests but no business shutdowns.
A citizen SPLOST committee presented their proposals for how the city should spend its share of the countywide sales tax vote coming up next spring, a chart of which is shown below.