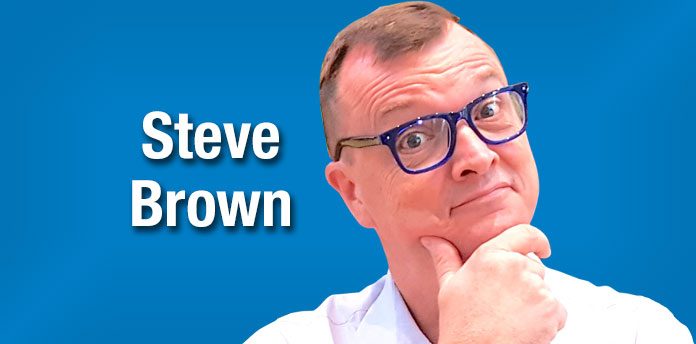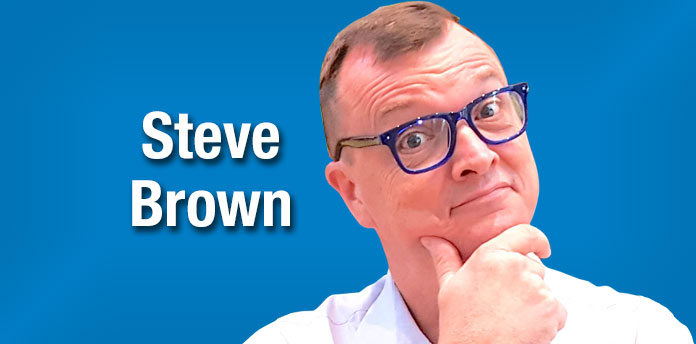 As we are on the verge of possibly the largest tax increase in Fayette County history, everyone knows it's your money except for the government. Government has no money.
Most taxpaying citizens realize the basic functions of government and services are worth funding. If only the government would have the same appreciation of the taxpayers.
Our single-family residential market has been as hot as a volcano. With those highly profitable sales come increased home values and higher taxes for all of us.
Large Tax Increase Plus Significant Inflation
The downside of the dramatic increase in home values for those of us not planning on moving anytime soon is a painful increase in our local taxes. Even worse, we also find ourselves in the midst of a perfect-storm consumer crisis with 1970s style inflation (Bidenflation), hiking prices on everyday items like food and fuel.
Our local governments have decided to cash in on the windfall with a whopper of a tax increase while residents are battening down the hatches as the tech sector and others are hoisting red flags over the economy.
Time For Citizens to Act
Even if our local governments vote for a "rollback" of the millage rate, they will still bring in more revenue than the previous year.
This is the critical moment when elected officials have an opportunity to demonstrate their management skills, financial prowess, and empathy for their constituents. Will the politicians look the other way or will they realign their position to reflect the current state of the taxpayers, especially our senior citizens and others trying to make ends meet?
Let the people you elected to represent you know how you feel as soon as possible this week before they vote.
Fayette County Board of Commissioners – boardofcommissioners@fayettecountyga.gov
Peachtree City – council@peachtree-city.org
Fayetteville – ejohnson@fayetteville-ga.gov
Board of Education – berrydreisbach.melinda@fcboe.org
Tyrone – edial@tyrone.org
Brooks – dclangfordjr1989@gmail.com
Speaking of Politicians Wanting Your Money
Recent Peachtree City mayoral candidate Nick Ferrante is soliciting local cash through his "Red, White and Blue Labor Day Spectacular" family event at Drake Field. He is raising money through event sponsorships for We Push Progress.
So, what exactly is We Push Progress? On Facebook, Ferrante lists the web address for the organization as www.wepushprogress.com. The website is certainly political and expresses the organization's intent on promoting "progressive" candidates and causes.
The site reads, "We are at a crossroads as a country when it's clear the interest of many elected officials don't match the interest of the American people." Further down it reads, "Sign up right now to do your part to protect the rights of everyone," providing boxes for all your personal information.
I would dare say that Ferrante's version of equity and justice does not necessarily align with most Fayette County residents. So, what is described as "the city's largest and most exciting family-focused event ever" is really a fundraiser aimed at promoting political-left candidates and their campaigns in future elections.
Why would Ferrante, an avid supporter of Bernie Sanders and Alexandria Ocasio-Cortez, not just promote the event as a politically motivated fundraiser for left-of-center candidates and far-left political causes?
Imagine the disappointment and frustration of local families believing they are attending a simple family fun day at the city park only to find out later they were patronizing a political action committee fundraiser supporting progressive policies and leftist political candidates.
As of the writing of this column, We Push Progress is not listed with the Georgia Secretary of State's Office as a corporation nor a political action committee. Has the Peachtree City government verified Ferrante's organization as a legitimate entity and is this event legal?
Local business sponsors should be able to know precisely what is going on behind the curtain at We Push Progress and what political causes are being supported. Would it not be unscrupulous to pitch patriotic emblems (red, white, and blue) and family fun to local business sponsors and possibly have their name later connected to some form of political activism they do not want to be attributed to the business?
The greatest weapon we own to create an honest and effective government is our public participation. Do your homework, vote and express your views or suffer the consequences of your inactivity. We all must hold the government accountable and do our research to avoid false promises and corruption.
[Brown is a former mayor of Peachtree City and served two terms on the Fayette County Board of Commissioners.]