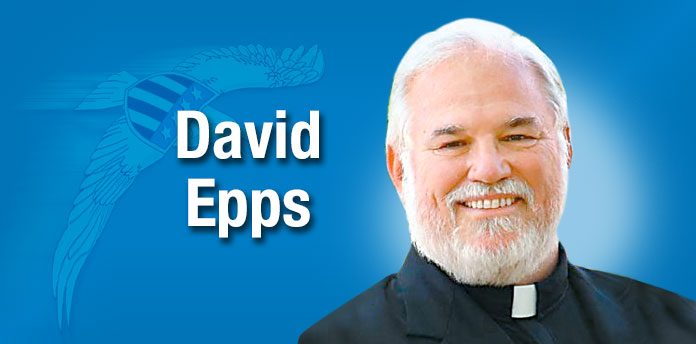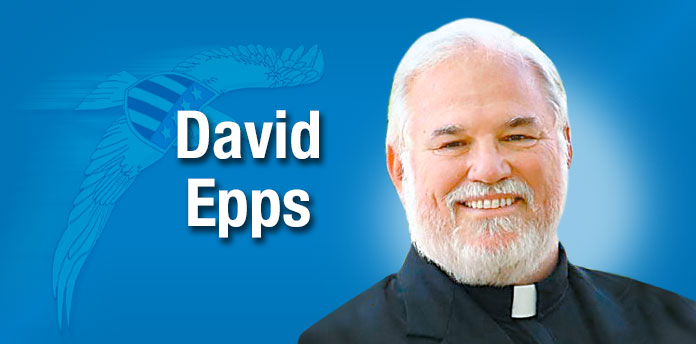 The other evening, I was watching the Stanley Cup Playoffs and was preparing for a good hockey game. Prior to the game, a World War II soldier who had been in the wave that invaded Normandy, a 96-year-old man, was presented as an example of the men that have kept this nation free.
The announcer said something like this: "We are here to remember June 6, 1941, D-Day, that marked the entry of the United States into World War II."
Now, in case that passed over your head, and you, too, are historically illiterate, what marked the entry of the United States into World War II was the attack by the Empire of Japan on Pearl Harbor, Hawaii on Sunday morning, December 7, 1941. The United States was actively involved in a brutal war for two-and-a-half years before the D-Day landings on the coast of occupied France on June 6, 1944.
It's not just that the announcer got it wrong, he only read what was given to him by another person … a writer or a producer, perhaps. Still, shouldn't someone have approved it? Of course, they did. And therein lies the tragedy. Many Americans are stupid when it comes to their own country.
Think not? A few years ago (while Barack Obama was prsident), some politically active students at Texas Tech decided to do a survey, choosing students at random, to ask a few questions. One question was, "Who won the Civil War?" The answers? "The South?" "The Confederates?" Another question was, "Who is our current vice-president?" A number of students said, "I have no idea," with one asking, "Is that a trick question?"
When asked who we gained our independence from, a number of students were totally clueless and had no idea. For those who remain clueless, the answers to the survey were (A) The North, (B) Joe Biden, and (C) Great Britain.
Jesse Watters, of Fox News Channel, made his bones partially by being a "man on the street" and asking college students simple questions that any American ought to know.
I remember seeing two interviews of college students (I'm not sure if it was a Watters interview) in which one student was asked, "Who did the United States fight in the Spanish-American War? The student didn't know.
Another student was asked, "Who did the United States fight in the Korean War?" Crickets. The student couldn't recall. For the record, the answers were (A) Spain and (B) North Korea. Duh. The level of ignorance was appalling. But historical and civic ignorance of our own country is not limited to college students.
In a survey done in 1998 by the Los Angeles Times, 38% of Americans surveyed did not know that the "Star Spangled Banner" was our national anthem. The survey also revealed that 40% of Americans could not name 1776 as the year the Declaration of Independence was signed. In 2009, the Intercollegiate Studies Institute discovered in a civics survey that only half the adults in the country could name the three branches of government: executive, legislative, and judicial.
A 2010 study by the National Association of Educational Progress demonstrated that only 9% of 4th graders could identify Abraham Lincoln from a photograph.
So, who cares? Why does this matter? It matters because people who don't understand history, as the old saying goes, are doomed to repeat it. Anyone with the slightest brush with history knows that Communism is one of the deadliest plagues in all of human history to hit the earth in the 20th and 21st century. Those who extol its virtues are ignorant of historical fact. It ruins every single population and nation it touches. It has murdered tens of millions.
Anyone — anyone — who calls an American politician, whatever party he may claim, a "Nazi," is telegraphing that they have no understanding whatsoever who the Nazis were or what they did. The same goes for the slur "Fascist."
If one is ignorant about World War II, here's a suggestion: Amazon Prime has a series called, "World War II Diaries" that is a day-to-day account of the activities during the war. Each episode is about an hour long. There are 73 episodes. If nothing else, you will learn who the good and the bad guys were, and you will learn enough about Communism and Nazism to understand the evil they represented and will stop looking uneducated when you call someone a Nazi.
For that matter, you will also understand the barbarity and butchery of the Japanese Empire. You also may come away less critical about the use of the atomic bomb against Japan. If one doesn't know the facts, all one has is an opinion, which, without facts, is worthless.
We have had our own share of butchery and evil in this country, I do not deny that. We committed near genocide against native peoples, and we enslaved an entire race of people for economic reasons and inhibited the freedom of that race for 100 years after their ancestors were freed. It is that history and the re-telling of it that forbids us from returning to such times.
It is the knowledge of the Holocaust that cost the lives of 6 million Jews and the re-telling of that history inflicted on a people and perpetuated by people my parent's age, or a bit older, that inhibits a return to anti-Semitism except in the parts of the world that are given over to extremism. Or except among ignorant people.
Does it matter that an NHL announcer got D-Day all wrong? Yes, because it is symbolic of a creeping ignorance that has already permeated most high schools and colleges in this nation. This failure to educate in the important areas is among the reasons that parents are, in ever increasing numbers, sending their kids to private schools, religious schools, or are sacrificing to do homeschooling.
For those parents who have students in the public education system, every parent should know what is being taught, what the textbooks say, and if teachers and school boards are pushing an agenda other than education. Go to school conferences, PTA meetings, school board meetings, and, if changes need to be made, run for the school board.
There are plenty of good teachers in schools and good professors in colleges and universities. They teach what they are supposed to teach and help the student become a productive, responsible citizen of the greatest nation in the history of the world. But there are those, especially in universities, that are subverting the minds, beliefs, and morals of your students.
By the way, the Texas Tech students who could not answer the questions about their own country all know who "Snookie" was, and they all knew that, at the time, Brad Pitt was married to Angelina Jolie and had been married to Jennifer Aniston. Homer Simpson looks brighter every day.
[David Epps is the Rector of the Cathedral of Christ the King (www.ctk.life). The church has worship services at 10:00 a.m. on Sundays but is also live streaming at www.ctk.life. He is the bishop of the Diocese of the Mid-South (www.midsouthdiocese.life). He may be contacted at davidepps@ctk.life.]