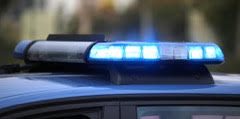 Thieves popping door locks, windows to get into parked vehicles — 
A Fayetteville man is being charged with battery after attacking a co-worker with a pipe on a worksite. The co-worker had reportedly asked the man's wife to provide him with intimate photos.
Diego Sanchez, 32, of Fayetteville, has a warrant for battery, according to Peachtree City Police Department spokesman Chris Hyatt.
It was on April 21 at approximately 7:30 p.m. that officers were dispatched to Baneberry Bend off Kedron Drive in reference to a fight in progress.
Officers arrived on scene, a work location at a residence, and found that the parties had separated and that Sanchez had already left the scene.
Prior to officers arriving, Sanchez had been on-site then left the area. He returned after consuming alcohol, witnesses said. It was then he struck the co-worker, according to police reports.
"The investigation revealed that a co-worker had been asking the offender`s wife for intimate pictures," the police report said. "After consuming some alcohol, (Sanchez) confronted the victim and attacked him with an aluminum pipe."
The victim indicated that he is willing to press charges, the report said.
In other cases, the common practice of entering autos surfaced again in Peachtree City and Fayetteville.
One of those occurred on April 25 at the Line Creek Nature Area off Ga. Highway 54 West.
Responding to the scene at approximately 3:19 p.m., the officer was advised that a man's vehicle had been entered between 1:30-2:30 p.m. by tampering with a door lock, the police report said.
A credit card, debit card, driver's license and $50 in cash was stolen. The offender(s) attempted to use the victim`s credit card at the Best Buy store in Peachtree City, but charges were declined by his bank provider, according to the report.
Also on April 25, the lock was popped on a vehicle at The Gathering Place on McIntosh Trail but nothing was stolen, reports said.
In Fayetteville, police on April 25 at approximately 4:20 p.m. were dispatched to a Sylvan Loop residence of Ga. Highway 314 on an entering auto call.
The complainant said he went outside of his home at approximately 4:15 a.m. after getting ready for work, and discovered his rear driver's side window completely shattered, said Fayetteville Police Department spokesperson Ann Marie Burdett.
The complainant told police he noticed the only item missing was a backpack on the rear seat containing black work gloves, a green clipboard with paperwork and a padlock, Burdett said.
Also on April 25, and also on Sylvan Loop, an officer met with a woman who said a window on her vehicle had been broken overnight.
The complainant told police the vehicle was unlocked when she discovered the damage to the driver-side rear window, adding that nothing had been stolen, said Burdett.
A third entering auto was reported April 27 at the Home Depot at the Fayette Pavilion.
The victim told officers the entry came the previous day between 4-4:30 p.m.
The complainant told police the driver's door handle was popped out, and the inside of his truck appeared to be rummaged through, but no items were reported missing, Burdett said.