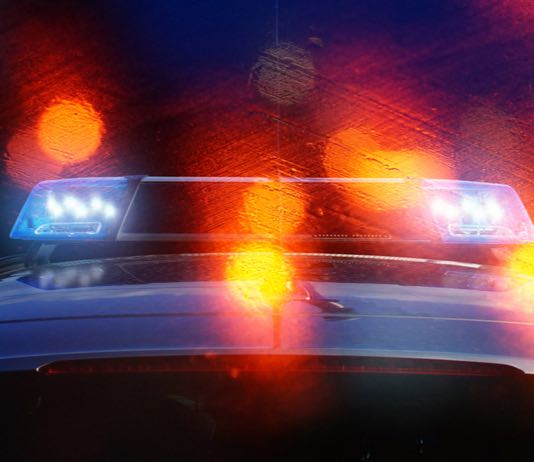 According to a Fayetteville Police Department report, a vehicle was stopped Oct. 25 at approximately 12:30 p.m. at Hwy. 54 and Sandy Creek Road for a traffic violation. Due to the odor of marijuana coming from the vehicle, a probable use search was conducted.
During the search, approximately one ounce of marijuana was located, and crack cocaine and ecstasy were located in the vehicle. One subject was also found to have an active warrant out of Fulton County.
Both occupants of the vehicle — Stanley Roque, 46, of East Point; and Ricky Bennett, 30, listed as homeless — were arrested and face six felony drug charges apiece.
Elsewhere in the county, an Oct. 26 incident was reported at Booth Middle School in which an unidentified juvenile was charged with battery after reportedly striking a victim 20 times in the face with his fists, "causing significant redness, swelling and bruising to the victim's face."
At an Oct. 26 traffic stop on Hwy. 74 near North Peachtree Parkway due to a window tint violation led to an arrest. Le-Michianana Barnes, 27, was driving with a suspended license for a DUI charge in Mississippi.
The passenger, Jewel Ballard, gave officers a false name of Diamond Ballard to conceal her identity because of outstanding warrants for her arrest. There were five children in the vehicle ranging from five months to 10 years old. Ballard was arrested and taken to Fayette County Jail, where the jail log listed her as homeless, while Barnes was cited and released.
Officers responded Oct. 26 to a residence on Woodland Drive in reference to a suspicious person seen on a homeowner's camera knocking on the door. While officers spoke to the complainant, the sound of glass breaking was heard coming from a corner of a screened-in porch. Monica Johnson, 36, of Peachtree City was arrested for criminal trespass.
A motorist's actions directly in front of a patrol car on Hwy. 74 led to his arrest. The officer was stopped at a red light the morning of Oct. 29 and when it turned green a white Chevy Malibu passed in the left lane and moved into the officer's lane in front of him. The vehicle failed to maintain its lane several times while going over the speed limit and driving with the turn signal on.
After a traffic stop, Travious Watson, 26, of Peachtree City was arrested and charged with driving under the influence of a controlled substance, marijuana possession and the traffic violations.
An officer responded to the area of Meade Field due to a physical altercation having taken place. After speaking with witnesses, both parties — Chase Roberson, 37; and Bruce Jones, 43, of Dallas, Ga. — were arrested for disorderly conduct and simple battery.
Finally, residents on Sumner Place Court in Peachtree City found out that their cul-de-sac was a popular spot for getting the weekend started. Officers responded Oct. 28 shortly before midnight to that street on a party call and found about 100 teenagers there. According to a report, the presence of alcohol both inside and outside the residence in questions indicated that those young people had been drinking. Timree Best, 49, was issued a citation for social hosting.