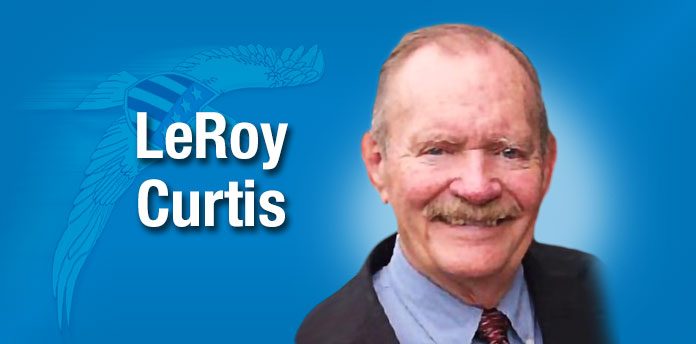 Dear Friends, Easter is the foundational event of all Christian salvation history. Although there are many agnostic philosophers who dismiss Easter as a mere myth with parallels from antiquity whereby various civilizations celebrated the coming of spring when nature awakens from its winter nap and restores life to the earth.
But what we Christians celebrate is far more than a spiritualized "spring festival." Easter is about our blessed hope in Christ Jesus, who was crucified to atone for our sins, was raised by the power of God Almighty, and will soon return to restore all things under his authority.
"He is risen" proclaims that death has been swallowed up in victory (Isaiah 25:8) and a way has been made for us all to overcome death and inherit eternal life.
Through his resurrection, Jesus authenticated his claim that he was indeed who he said he was; the Messiah, the Son of God, our Savior, and the King of Creation. Having settled that, he continually taught his disciples about the Kingdom of God until he was taken up into Heaven.
The Kingdom of God is, in fact, the central concept of the Gospel that Jesus preached and then committed to his disciples for proclamation by word and deed.
Somehow, the importance of this key theological ingredient gets consistently overlooked by the modern church. Perhaps that's why there is so much misunderstanding among Christians today concerning the Kingdom.
Some confuse the Kingdom of God with the eternal afterlife reserved for those who believe. Others think that the Kingdom of God is actually the Church in the world. Many believe that it is futuristic and doesn't even begin until the Parousia, the return of Christ in the world as the conquering King.
Firstly, a kingdom is not necessarily a geographical place, although it can be. A kingdom is better defined as a dominion of influence whereby a king's will is honored by his loyal subjects regardless of where they might live.
The Apostle Peter often referred to believers as strangers and aliens in this world. Paul speaks of our citizenship being already in Heaven. Jesus explains it as simply as possible in the Lord's Prayer. (Matthew 6:9). "Thy kingdom come, thy will be done on earth as it is in heaven."
So, it would be logical to conclude that the Kingdom of God is where and when the will of God is being done. Whoever seeks to do his will is already living in the Kingdom, no matter where they reside in this passing away world. That might sound somewhat simplistic from a modern theological perspective, but it is certainly the main theme of Christ's teaching.
The will of God was the crux of the life and ministry of Christ. He came solely to do the will of the Father. God sent him into the world that, through his atoning blood, men could be forgiven of their sins and be reconciled to God and to each other.
This was accomplished only through Christ's unimaginable suffering, culminating with his death on a cross. We can barely grasp the physical and psychological pain involved. Even more difficult is it to weigh the turmoil of having the Father turn his face away as his Son bore every sin that was and ever would be committed, a very heavy burden that no human could ever fully understand.
It is little wonder that Jesus struggled when praying in the Garden of Gethsemane, asking the Father to "let him off the hook" and to use another solution for his redemption plan. Jesus knew that his perfect communion with the living God would be interrupted, and he would become a curse to the Father whom he dearly loved.
The very thought of it must have been more than he could bear, to the point of sweating drops of blood. Nevertheless, he ended his prayer with "not my will, but yours." That confession is possible only when our faith, our ability to trust God above our own fears and desires, is mature and strong.
God is merciful and patient, but he insists on obedience to his perfect will. We cannot minimize that fact and then escape from the self-inflicted suffering that follows, sooner than later. The essence of the Kingdom, like it or not, is self-sacrificing obedience, which is the highest form of worship. (Romans 12:1-2).
Resurrection is God's resolution to the dilemma of physical death. The inevitability of our demise need not interrupt our spiritual life. The day we first believed in Christ was the first day of our eternal life. It is not necessary to wait until we die to begin our forever life in the Kingdom of God. We can begin investing ourselves there, right here, right now.
"Since then (by faith) you have been raised with Christ, set your hearts on things above where Christ is seated at the right hand of God. Set your minds on things above, not on earthly things. For you have (before the physical fact) died, and your life is now hidden with Christ in God. When Christ who is your life appears, then you also will appear with him in glory." (Colossians 3:1-2)
All that seems so much easier said than done. I also know that there are scoffers who would sow doubt in our hearts if we let them. The "hope sinkers" and "joy suckers" are out there to steal from us the promise and hope of eternal life, and the benefits of living in the Kingdom of God here in the present.
Aside from the scoffers, we all need to overcome our own natural doubt, anxiety, and fear. Jesus has much to say about all of that. To completely release our destiny into his hands is the crux of faith itself.
Do I dare believe that he loves me more than I love myself? Can I look at the circumstances and situations of my earthly life and trust that he is totally aware of my suffering?
He came to identify with us in our weakness, showing us how to overcome everything in this life and enter the eternal life for which we were destined. 2 Corinthians 4:16-18 encourages us: "Therefore, we do not lose heart. Though outwardly we are wasting away, inwardly we are being renewed day by day. For our light and momentary troubles are achieving for us an eternal glory that far outweighs them all. So we fix our eyes not on what is seen, but on what is unseen. For what is seen is temporary, but what is unseen is eternal."
We are living in a day when everything is being shaken. Modern mistaken certainties are confidently proclaimed while ancient realities have been increasingly overlooked. God and His Word continue to be systematically eliminated from public discourse in the name of "tolerance."
Secular institutions seem to have displaced the church as our beacon of hope for security in this dark and passing away world. Politicians assure us of heaven on earth if we elect them and adopt the policies and programs they shamelessly try to sell to us. The hope and change promise, however, has steadily eroded into the "politics as usual" cynicism that we painfully endure, partially because we consistently and foolishly choose to trust men instead of God.
Consequently, too many of our churches have lapsed into humanistic relativism, and way too many of our "Christian" leaders and heroes have morally compromised themselves. Crime has become rampant, law and order is now merely a slogan, and serious morality is mocked by the wise of this age. The resulting turmoil seems to be escalating to the point of a complete collapse of civilization as we have known it.
Wars, rumors of wars, nations against nations, famines and earthquakes are promised by Christ (Matthew 24). All this is to be followed by persecution, deception, betrayal, hate, etc. I find hope only in the promise that the ones who stand firm to the end will be saved.
We may have to endure worse than we can now imagine. That sounds pretty grim to me. Yet, in the face of it all, these last days give us ample opportunities to proclaim the Gospel of the Kingdom to the whole world as a testimony to all nations before the "end" comes (Matthew 24:14).
The writer of Hebrews encourages us. "Therefore, since we are receiving a kingdom that cannot be shaken, let us be thankful (not depressed), and so worship God acceptably, with reverence and awe, for our God is a consuming fire" (Hebrews 12:28-29).
Your Kingdom come, Lord Jesus.
God bless you.
LeRoy
[LeRoy Curtis is a graduate of the University of North Carolina, Chapel Hill, and Asbury Theological Seminary. He served four years as a U.S. Naval Officer after which he became a pastor, Bible professor, educator, author, and missionary living in E. Africa for eight years where he and his wife developed a curriculum of biblical studies for untrained pastors in rural Kenya. His passion for training young church leaders takes him to various parts of the U.S., Latin America, and Africa. He and Judy are currently residing in Carrollton, Georgia.]