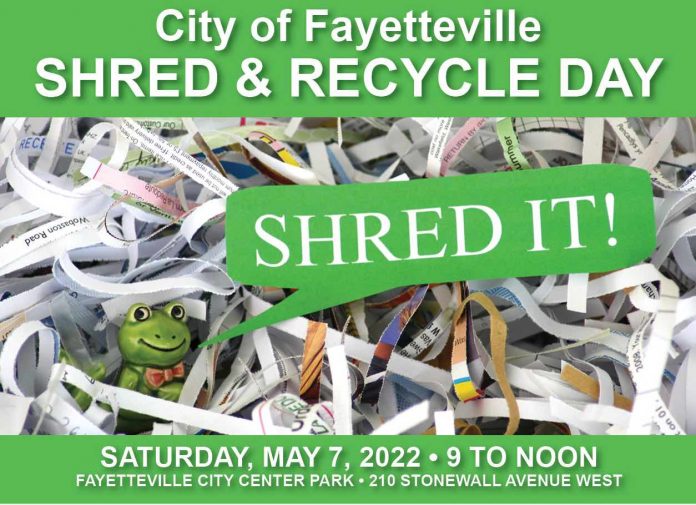 The next City of Fayetteville Shred & Recycle Day will take place on Saturday, May 7, 2022 from 9 a.m. to noon at City Center Park.
This community favorite event is once again offered free of charge, and it includes paper shredding, glass recycling, and electronics recycling. Paper shredding is limited to 10 small boxes or three small bags, and the paper must be free of binder clips, binders and any other foreign object except for normal-sized staples and paperclips. Glass recycling excludes ceramics, windows and auto glass. Electronics recycling excludes televisions of any kind.
Boy Scout Troop #76 will again offer aluminum can recycling as well, which benefits their troop operations.
The event will again take place on the back side of City Center Park, which is located behind the new Fayetteville City Hall building at 210 Stonewall Avenue West.