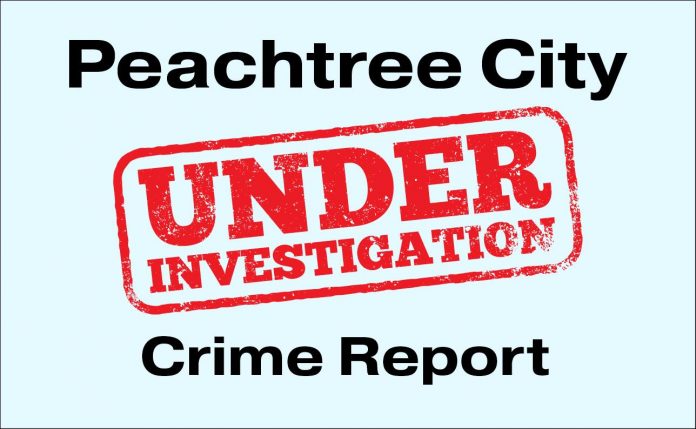 A business and two residences in Peachtree City were recently burglarized. Nothing was stolen from the homes, though the business lost cigarettes, lottery tickets, vape products and the store's surveillance recording system.
A Peachtree City officer on Feb. 16 at approximately 6:20 a.m. responded to the Braelinn Village Chevron on Robinson Road in reference to an open door complaint.
The owner confirmed a burglary took place overnight between 11 p.m. and 6 a.m., indicating that when he arrived the door was not locked, nor was the alarm system activated. There were no signs of obvious damage to the front door or bolt lock, reports said.
Boxes of cigarettes, lottery tickets and vape products were stolen, the report said.
The store was cleared safe by officers and an investigation was completed. The office was also entered and the DVR recording system had been taken, the report noted.
Clarifying a question about the incident, Peachtree City Police Department spokesman Chris Hyatt said the building had been left unsecured and the alarm had not been activated.
Also in Peachtree City, a burglary was reported Feb. 19 at a Richmond Circle residence off MacDuff Parkway.
Forced entry of the rear door was noted by officers. It was unknown at the time of the report if anything had been stolen, reports said.
Another burglary was reported on Feb. 19 at a residence on Century Park Place, also off MacDuff Parkway.
In this incident, a ladder was used to gain access to a second floor porch and the glass door was broken. Nothing was initially reported missing from the residence, according to police reports.
Peachtree City officers in another incident on Feb. 20 responded to Stevens Entry residence off Ga. Highway 54 in reference to a golf cart theft.
The owner told officers a white, gas-powered 2021 E-Z-Go had been stolen from the parking lot, according to reports.