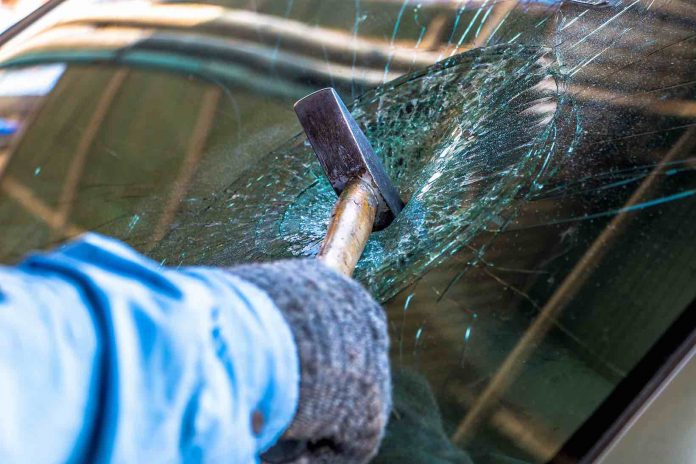 Vehicle break-ins are among the most common serious crimes in Fayette County in any given year. While most occur at residences, a significant percentage of those occurring in the community take place at parks, gyms and restaurants.
An example of this came on Jan. 22 when Fayetteville police were dispatched to The Ridge Nature Area on Burch Road regarding a theft from a vehicle, said Fayetteville Police Department spokesperson Ann Marie Burdett.
"Police met with the complainant, who said they arrived at The Ridge Nature Area, parked their car and went for a walk," said Burdett. "… and when they returned to their car, the right front passenger glass was broken out."
Police were told that a black bag left on the front passenger seat was missing along with the contents in the bag, Burdett said.
Also in Fayetteville, an entering auto was reported on Jan. 18 at the Piedmont Wellness Center on Trilith Parkway off Veterans Parkway.
Burdett said police met with the complainant, who said they left their vehicle unlocked in the parking lot while they were working.
The complainant told police they returned to their vehicle at approximately 3:40 p.m. and discovered items missing from the vehicle, Burdett said.
Police viewed video surveillance footage from security cameras and observed a suspect entering the complaint's vehicle. The articles the complainant said were missing were being removed by the thief, Burdett added.
In Peachtree City, two vehicles were recently entered. One of those occurred at a recreation center and the other at a residence.
In the first case, an officer on Jan. 22 was dispatched to a Masters Drive residence off South Peachtree Parkway, where the owner said the unlocked vehicle was entered and a purse stolen while at the Braelinn Recreation Center near Crosstown Drive, according to police reports.
The second case was reported on Jan. 24, and occurred at a residence on Grenoble Road off Stevens Entry.
The officer was told the unlocked vehicle had been entered overnight and prescription medication stolen, reports said.
Returning to Fayetteville, an on-duty employee at the Piccadilly restaurant had their vehicle entered.
The incident occurred on Jan. 23, with police dispatched to the North Glynn Street location at approximately 6:57 p.m., Burdett said.
The employee said the vehicle had been parked in the store's parking lot between 6:30-6:50 p.m.
Burdett said the employee told police they returned to their car and discovered their car was allegedly entered, and there was damage to the driver's side door and the rear passenger headliner.
The complainant said they moved items around in the car to check if anything was missing. No items were reported missing, Burdett added.